Ahmedabad multi-level parking near waterfront almost completed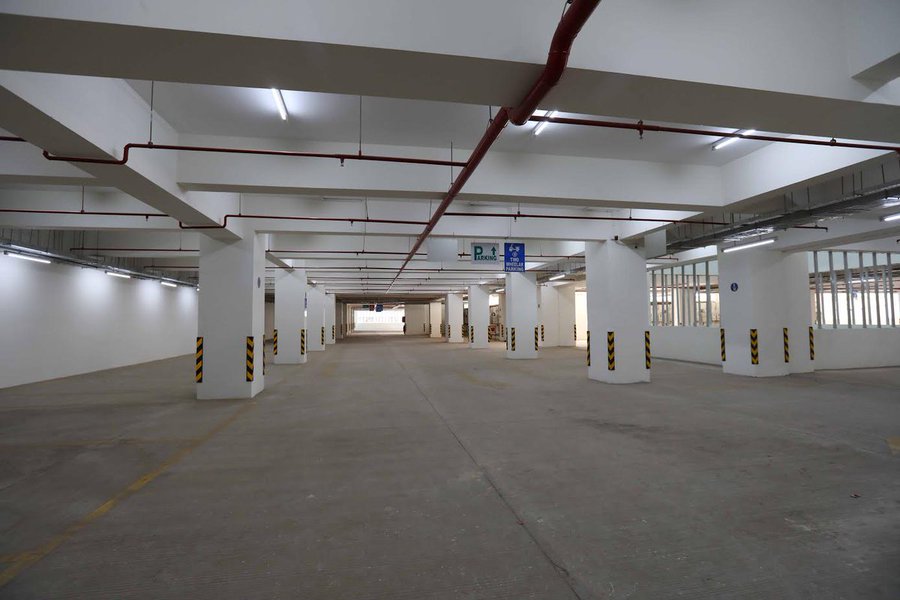 Ahmedabad multi-level parking near waterfront almost completed
25 Aug 2021 CW Team
On the riverfront, the city's largest multi level parking facility is taking shape.
At this single location, there is enough parking for over 1,000 cars. One of the unique features of this facility is that it is completely automated and does not have any ramps.
This will be the city's largest parking infrastructure expansion. On the west side of the riverfront, opposite the Event Ground, a smart parking facility is being built.
According to a Sabarmati Riverfront Development Corporation Limited (SRFDCL) official, the upcoming iconic Foot Overbridge will be directly connected to the multi-level parking facility. Visitors can walk directly to Flower Park or use the parking facility to access the promenades. An E-zone for electric vehicles will be available for visitors to charge their vehicles.
There are currently 74 authorised parking spaces in the city. Off-street parking lots account for 40, multi-level parking facilities for four, on-street parking for nine, and below-flyover parking for the remaining 21.
There are a total of 32,031 vehicles that can be parked in these lots, with 5,453 four-wheelers and 26,578 two-wheelers. The Ahmedabad Municipal Corporation (AMC) is also constructing four multi level parking lots across the city.
On the west side of Riverfront, the Smart MLCP is being built directly across from the Event Ground. Additionally, the Foot-Over bridge will be directly connected to the MLCP, allowing visitors to park their cars at the MLCP. The Foot-over bridge also allows visitors to go directly from the MLCP to Flower Park or the Riverfront Promenades. This Smart MLCP will automatically display parking availability and is the country's first system without the use of ramps. It will have a 1000-car capacity and an E-zone for charging electric vehicles.
---
Also read: Two multi-level parking projects in Faridabad lay stalled since 2018