Bonito Designs expects to generate over Rs 11 billion in two years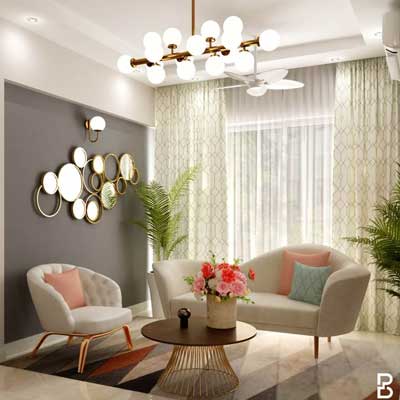 Bonito Designs expects to generate over Rs 11 billion in two years
23 Mar 2023 CW Team
The interior design company Bonito Designs, which is backed by Lodha Ventures, has hired Gauri Khan and fashion designer Manish Malhotra to assist customers with home styling. The company hopes to generate over Rs 11 billion in revenue over the next two years as a result of the strong demand for its services.
The company is expected to generate more than Rs 2.75 billion in revenue for the current fiscal year, generating a profit on EBITDA, and on track to end the year with a $100 million annual rate of revenue (ARR).
Despite an increase in income levels and exposure to international norms, India's home design sector is neglected and highly fragmented.
Our revenue will increase by over four times over the next two years because to expansion, brand alliances, and deeper market penetration.
During this time, the largest full-home interior design firm in the nation plans to grow into Pune, Hyderabad, and the National Capital Region (NCR), in addition to its current presence in Bangalore and the Mumbai Metropolitan Area (MMR). It is developing ambitions to become a multi-city business with more brands and technological advancement.
In 2019, the venture capital division of Lodha Ventures, Future Capital, made its initial investment in Bonito Designs. It currently controls more than 72% of the design firm and has made over Rs 1.2 billion in investments there.
Also read:
This residential project by Nahar Group receives a Five-Star GEM
This firm's ticket sizes range from Rs 2.8 million to Rs 31.5 million


Opinion Poll
Question : What are you most interested in Construction Technology?