Construction projects in Delhi struggle to get workers back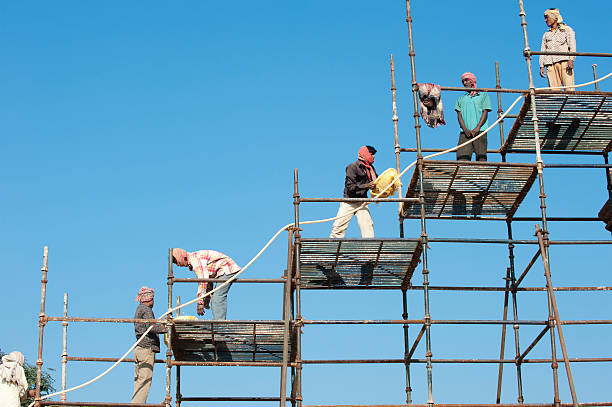 Construction projects in Delhi struggle to get workers back
Jun 16 2021,05:06 PM CW Team
The Delhi Public Works Department (PWD) officials told the media that even as construction activity resumed over a week ago and the number of workers has started increasing, there was still a shortage of workers to finish the projects on time.
Private construction companies were also struggling to get all their labourers back to the capital.
A PWD official said that after the first wave of Covid-19, it took quite some time to get all the construction labourers back. Contractors hired new workers, and work was moving on speedily, and the projects were almost complete.
However, the second was very damaging, and it is taking more time for things to get back to normal.
He said that normalcy would return in the coming weeks, but they will not be able to meet the deadlines this time.
PWD of the Delhi government is helming important projects like the construction of a 1.2 km long tunnel between Purana Qila Road near Mathura Road and the Ring Road, part of ITPO Pragati Maidan Redevelopment Project, Barapullah phase-3 elevated corridor, Ashram underpass, and Benito Juarez Road underpass, also called as RTR Phase 2 project.
The official further said that when the first lockdown limitations eased there was a crisis of labourers because most of them went back to their villages. Although most of them said they would not return to work, they did and were working at full capacity. However, they did not expect a similar issue to occur through the second wave as well.
Shyam Prasad, a construction worker, said that he returned to work only after his employer requested and assured him a higher salary.
---
Also read: Construction sectors likely to resume ops from mid-June: Assocham
Also read: Delhi govt allows construction work for one week starting May 31
Opinion Poll
Question : How can India stem inflationary trends likely from the currently all-time-high steel prices?