Stylise your bathrooms with fashionable fixtures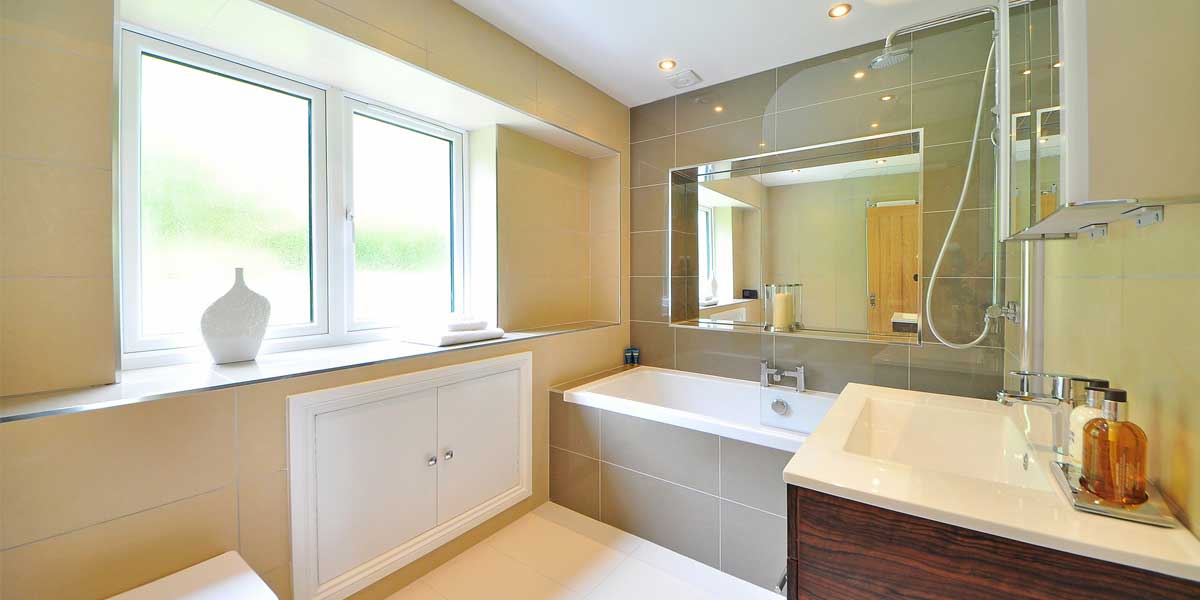 Stylise your bathrooms with fashionable fixtures
24 Mar 2022 CW Team
If you're considering redesigning your bathroom, you may feel confused about the bathroom terminology and the different types of bathroom fixtures and fittings. There are a lot of decisions to make when it comes to the bathroom, from bathtubs to toilet roll holders to mirror cabinets. To give you a helping hand, we are going to discuss a list of bathroom fixtures and features for you to consider, and explain the difference between the two!
There are multiple factors one has to consider while designing or re-designing a bathroom. There are a lot of decisions to make when it comes to bathroom fixtures and fittings. The main ones in bathroom are plumbing fixtures, that include toilet, sink, shower and tub. These are the permanent feature of your bathroom which are plumbed or wired in and cannot be easily revamped without renovation work.
Let's look into the detailed explanation about bathroom fixtures and its importance.
Toilets
Toilet is one such basic fixture yet offer a wide range of variety when it comes to toilet styling. The most common styles of toilet is a single unit that stands on the floor called closed-coupled toilet. If you are looking to save up some space, you must opt for fully back-to-wall closed coupled toilet. On the other hand, to not make your bathroom look compact, wall hung toilets is another great space-savers that has a tank built into the wall behind the toilet and the bowl is attached to the wall. They give a modern and classy feel to the bathroom while consuming less area. These toilets are much easier to clean as compared to closed-coupled toilets.
Sinks
You must consider few essential things while choosing a sink that is right for your bathroom. The material, shape, size of the sink and where and how it will be mounted is very much necessary to keep your bathroom space look non congested.
Generally, drop-in sinks are used at homes and usually double bathrooms sinks are used in master bedrooms.
Taps
You can't just ignore choosing the right taps for your bathroom's basin or bathtub especially when everything is about the style statement you want to have in your bathroom.
To give your bathroom a contemporary look a single-hole faucet, or a mono mixer tap can be used where both hot and cold water running through a single handle. To give your bathroom a traditional look a center-set tap can be installed, with one tap for cold water and one tap for hot water. A wall-mounted faucet will give your bathroom an ultra-modern look as they are attached to the wall.
Now, one must clearly observe what shaped taps will seamlessly match in with other fixtures installed in your bathroom. If you choose to have contemporary look for your bathroom you must opt for taps with sharp, clean lines or taps with waterfall spouts. Brass taps can also offer a modern, sleek look and also, they are one of the best tap materials to choose because they are resistant to corrosion. Mat finished taps are also highly recommended to give a modern bathroom feels.
Bathtubs
Luxury is a choice, experiential in your living area, dinning, kitchen, bedrooms, then why leave bathrooms behind? One of the luxurious fixtures one can install in a space friendly bathroom is a bathtub that gains a lot of attention the moment you enter the bathroom space. If you are restricted with space in your bathroom then bathtub might feel like an unnecessary fixture as necessity overcomes luxury anytime. But for families having young children at home, can think of considering a bathtub in the space which can be useful as children love bathtubs. Bathtubs are an easy and relaxing way to unwind
Before installing a bathtub, one has to make sure that they are making a smart investment by sourcing the right material made of high-quality such that they tub is long-lasting and effective to keep the water warm. One must also consider the space of the bathtub as a person entering the bathtub doesn't have to adjust as bathtubs are meant to provide a relaxing and luxurious time.
Also read:
https://www.constructionworld.in/latest-construction-news/real-estate-news/interiors/role-of-lights-in-home-interiors/33176
https://www.constructionworld.in/latest-construction-news/real-estate-news/interiors/multifunctional-furniture-for-compact-urban-homes/32551