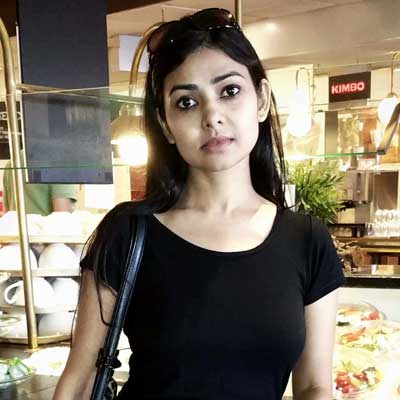 The Art of Minimalism
08 Apr 2021 Editorial Team
Shabnam Alam, Founder, Shabnam Alam Interiors, speaks about her inclination to work on projects in tier II cities and creating designs along with principles of minimalism in an interaction with CW DesignGuild.
What is the biggest change that the pandemic has brought about in interior design?
The future of interior design will reflect the reality of a world that has been forever changed by the corona virus by incorporating cleanliness and materials to help to mitigate the spread of disease. Interior designers are now focused on creating floor plans that provide separate spaces for home-bound activities, personal well-being and a new way of living including work from home and other allied work.
What challenges is your firm facing in the new normal?
Work from home is the key and in situ of construction, it has been difficult to up keep the demands of supervision and on site design. Moreover difficulty in movement of employees and staff has resulted in challenges in availability of man power as and when required.
How are your client's expectations different now than before?
Expectations of the clients have definitely changed on the design aspect where more focus is being put on cleanliness and hygiene. Also the onsite activities are being monitored if they adhere to norms laid out by the authorities. Also more focus is being given to the usage of disinfected materials.
Do you perceive a shift in the aesthetic sensibilities of clients in the new normal?
Though there have been no significant changes in the aesthetic sensibilities of the clients, the overall impact can be felt in terms of choice of materials, which are resistant to surface infectant.
Tell us about your latest project.
Few of our latest projects include Vedic Village Bungalow, Royal Calcutta Golf Club, Bengal Rowing Club, Altus and Urbana.
What kind of projects are you looking forward to?
We look forward to projects that allow us to experiment and meet new challenges, both in terms of space planning and materials. We have recently been experimenting with a lot of new materials with a renewed focus on eco friendly products.
How do you ensure that each project that you work on has your signature on it?
Our signature lies in the minimalism we practice. We have over time developed design techniques that reflect our design principles and exhibit minimalism in the true sense of the term. Also use of pastel shades, natural materials is our forte. Off late we have been trying to incorporate live nature into our designed spaces in form of terrarium gardens and natural landscape.
You take special interest in project from tier II cities. How are they different from the ones in the metros?
Tier II cities are much more challenging in terms of budget and availability of materials. This is a boon in disguise to our creative skills and ability to tackle challenges.
Do you foresee any interior upgrades happening in the hospitality sector? Why?
With minimised movement of people outside their homes, the hospitality sector definitely has taken a hit. We think a-wait-and-watch approach in this regard would be more sensible.
What design changes are bound to become the norm in offices due to 'work from home' concept?
Although 'work from home' is the new norm, it's a challenge that the pandemic has brought into the construction industry at large since it is a labour intensive industry. However, with the use of technology these challenges are being addressed.