Ranchi civic body identifies 200 illegal buildings in catchment areas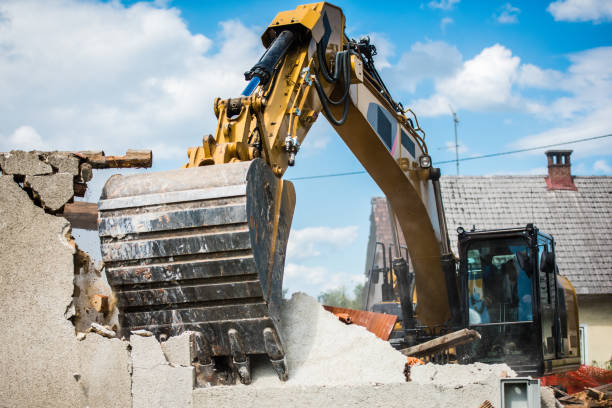 Ranchi civic body identifies 200 illegal buildings in catchment areas
06 Aug 2021 CW Team
The Ranchi Municipal Corporation (RMC) has identified more than 200 illegal structures built on catchment areas of various water bodies and in other parts of the city and issued demolition notices to some of them.
RMC commissioner Mukesh Kumar explained that the civic body is following the provisions of the Jharkhand Municipality Act, 2011, and is not targeting anyone.
Kumar further added that under Section 437(4) of the Jharkhand Municipality Act, RMC has the authority to demolish any illegal structures within its jurisdiction. The orders were issued following the proper procedure.
The anti-encroachment campaign follows a recent municipal court directive ordering the demolition of illegal structures within RMC command areas.
The court has heard over 600 cases involving encroachment on civic body areas in the last few months. Hundreds of such cases are currently pending in court because the aggrieved party has requested more time to obtain the necessary documents to present in court.
On the catchment areas of various water bodies, a total of 175 illegal structures have been discovered.
According to Kumar, 74 have been found in Kanke, 70 near the Hinoo River, and 30 near Bada Talab.
When asked if hospitals will be included in the anti-encroachment campaign, Kumar stated that no exceptions will be made for illegal structures used for charity because that principle would require them to leave everyone.
He mentioned that they have received several requests for reconsideration of decisions citing unforeseen circumstances and that they have all been given time on a case-by-case basis. If they fail to produce the necessary documents to back up their claims, RMC will uphold its decision.
Deputy Mayor Sanjiv Vijayavargiya expressed his displeasure with the demolition campaign on well-known city addresses.
---
Also read: Survey of illegal structures in Aravali Forest starts after SC order
Also read: Madras HC asks for strict action against unauthorised constructions