A platform to fight against real estate scams in India launched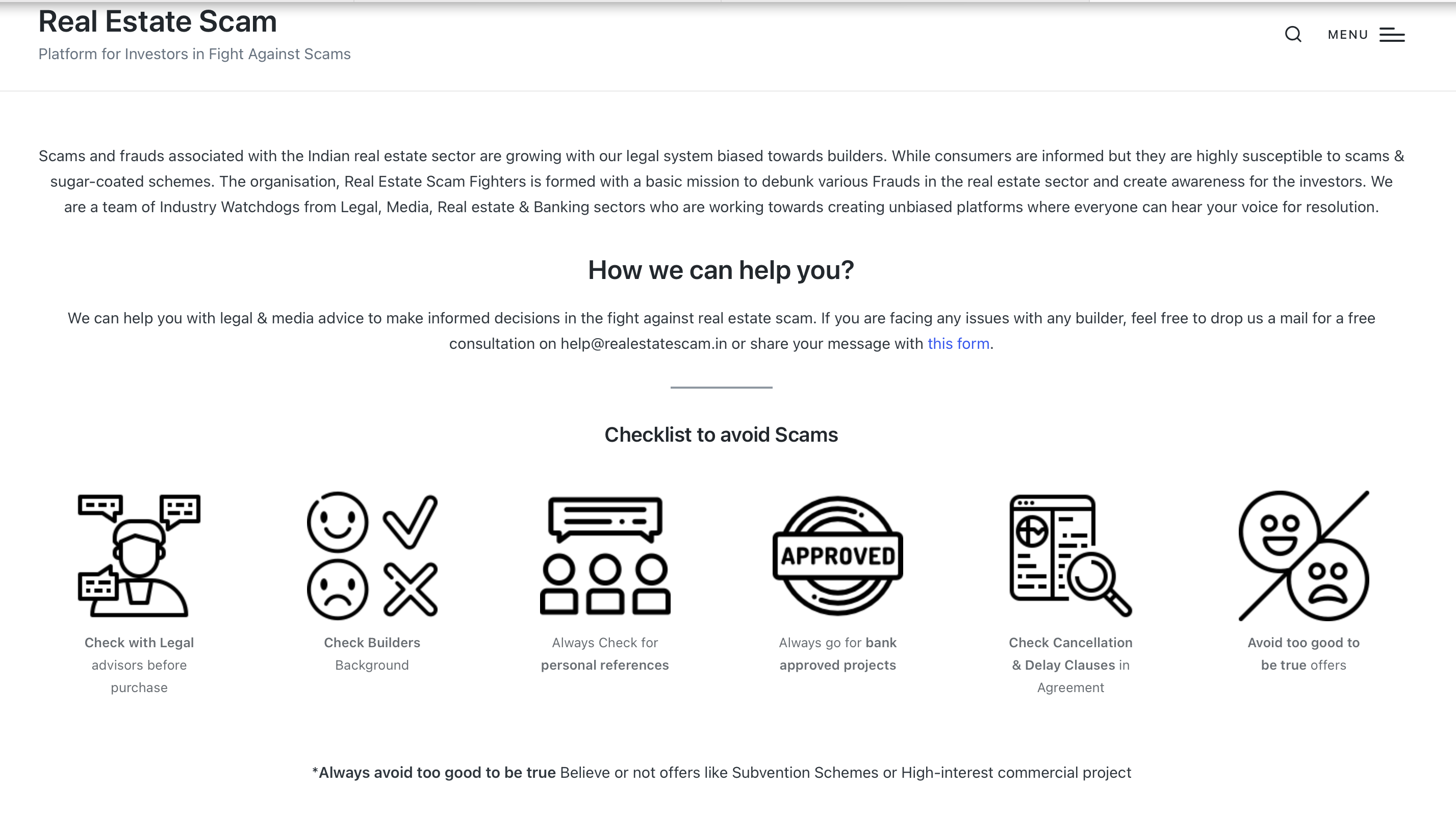 A platform to fight against real estate scams in India launched
Real Estate Scam Fighters, a Gurugram-based organisation, has launched a platform to help investors navigate and identify real estate scams and frauds. Rental frauds as well as bait and switch schemes have been increasing since the expansion of the real estate sector in India. The complex nature of real estate disputes and an absence of industry gatekeepers has led to the issue compounding manifold in recent years.
According to a press release from the company, the platform seeks to address the critical information gap, in order to educate and make aware all potential investors and protect them from fraudulent schemes. It aims to debunk such schemes and offers legal and media advice to individuals who find themselves unwilling victims of these schemes and scams. The platform also provides basic preventive tips to individuals who are planning to invest in real estate businesses and multiple redressal options.
The company says the platform has already received requests against a few prominent developers for subvention schemes and other offers for investigations. Investors facing issues with builders can apply for help on realestatescam.in/request-help.
Opinion Poll
Question : As we enter FY 2021-22, a report estimates a 11% GDP growth. What is the most critical investment the construction and infrastructure sector needs to make this year?