A salute to our engineers on National Engineer's Day and always!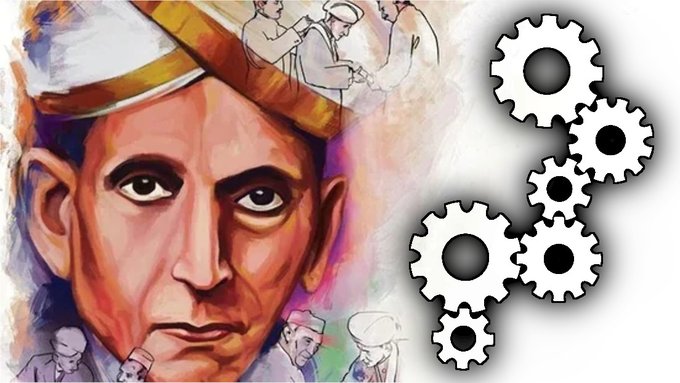 A salute to our engineers on National Engineer's Day and always!
15 Sep 2021 CW Team
India is celebrating National Engineer's Day today to remember and honour the accomplishments of prolific engineer Sir Mokshagundam Visvesvaraya.
As many as three countries—India, Sri Lanka and Tanzania celebrate Engineer's Day on 15th September every year, to mark the birth anniversary of Visvesvaraya. The day is celebrated to honour the great work of engineers and support them for growth and innovation. The birth anniversary of Bharat Ratna Mokshagundam Visvesvaraya has been observed as Engineer's Day since 1968 as a tribute to the great engineer who assisted in developing some of the architectural marvels in the country, including the Krishna Raja Sagar dam in Karnataka. Born on 15th September 1861, in the Muddenahalli village of Karnataka, Visvesvaraya finished his school education in his hometown and then pursued his higher education in Madras. He did his graduation in the field of Arts (BA) from the University of Madras. But, later, he went to pursue civil engineering at the College of Science, Pune. MV Visvesvaraya undertook many complex projects and achieved remarkable infrastructural results during his career. He patented and established an irrigation system with water floodgates at the Khadakvasla reservoir near Pune to boost the food supply level and storage to the highest levels, known as block system, in 1903. It was also established at Tigra Dam at Gwalior and Krishnaraja Sagara (KRS) dam in Mysore, the latter of which formed one of the most extensive reservoirs in Asia at the time. Following a catastrophic flood in 1908 in Hyderabad, the then Nizam asked Sir M Visvesvaraya's services to produce a drainage system and save the city from flooding. The engineer planned the construction of storage reservoirs and developed a sewage farm outside the city to stop the pollution of the Musi river that flows through Hyderabad. Visvesvaraya was conferred the Bharat Ratna in 1955. On Engineer's Day, the country pays tribute to Sir M Visvesvaraya. He played a major role in creating awareness about the engineering discipline and played a significant role in the foundation of Government Engineering College at Bangalore in 1917. Later, the college was renamed after him as University Visvesvaraya College of Engineering (UVCE). An expert in irrigation techniques and flood disaster management, Sir MV was not only a great civil engineer but also was the 19th Diwan of Mysore from 1912 to 1919. While working as the Diwan of Mysore, in 1915, he was granted Knight as a commander of the British Indian Empire by King George V.
Image Source