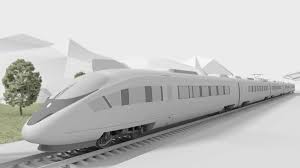 ABB expands into maglev
Jan 30 2021,06:01 PM CW Staff
ABB announced that it has partnered with Canada's Planar Motors Inc (PMI) to expand their flexible manufacturing portfolio with an innovative magnetic-levitation shuttle system.
The integration of PMI's magnetic levitation technology into the company's Machine Automation Division's (B&R) portfolio is expected to accelerate the industry's transition from strictly linear production to open, adaptive manufacturing space. PMI, specialises in magnetically levitated planar motors, designing and producing smart conveying robot systems. B&R is a unit of ABB's Robotics and Discrete Automation business and functions in machine automation.
ABB has taken a "significant equity stake" in PMI as part of the agreement, according to the company release. This partnership is expected to support B&R customers in the transition to highly flexible and precise manufacturing in response to the fundamental shift to batch size one production and shorter product lifecycles.
The company's intelligent shuttle technology has been integrated into B&R's portfolio and launched under the product name ACOPOS 6D. It will offer B&R customers flexibility in manufacturing, assembly, and packaging. ACOPOS 6D is a rail-free product transportation system, with intelligent shuttles that move independently between stations, without being bound to a rigid, sequential production flow.
The shuttles are contactless, noiseless and precise, gliding freely above a surface, accelerating and manoeuvring in every direction with six degrees of freedom–they can even move vertically on walls. With no mechanical friction or resulting contamination, the technology is particularly timely given rapid shifts in manufacturing accelerated by the current pandemic.
ACOPOS 6D enables machines to simultaneously manufacture different product variants or even entirely different products as each shuttle can navigate its own way through the production process, amongst a swarm of other shuttles.
Written from a company news release.
Opinion Poll
Question : How can India stem inflationary trends likely from the currently all-time-high steel prices?