ABB's cobots aim to help low-automation industries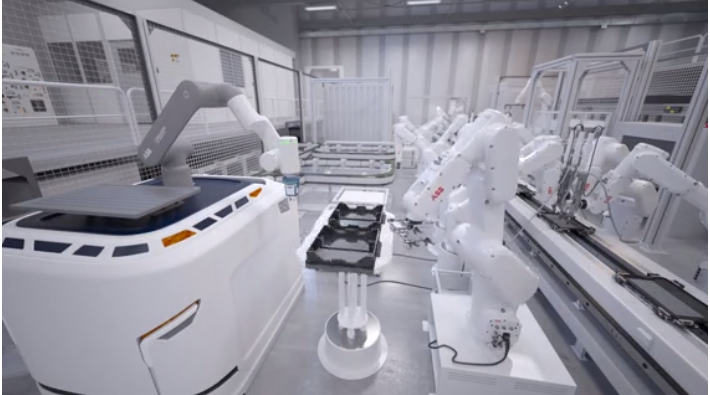 ABB's cobots aim to help low-automation industries
ABB is expanding its collaborative robot (cobot) portfolio with the new GoFa and SWIFTI cobot families, offering higher payloads and speeds, to complement YuMi and single arm YuMi in ABB's cobot line-up.
GoFa and SWIFTI are engineered to help businesses to assist workers with tasks including material handling, machine tending​, component assembly​ and packaging in manufacturing, medical laboratories, logistics hubs and warehouses, workshops, and small production facilities.
According to ABB, GoFa and SWIFTI are intuitively designed so customers need not rely on in-house programming specialists. This will help industries that have low levels of automation, with customers able to operate their cobot within minutes of installation, straight out of the box, with no specialised training. Users comfortable with operating a tablet or smartphone will be able to program and reprogram the new cobots with ease, using ABB's fast set-up tools.
Automation driving future of manufacturing
According to ABB Industry Survey January 2021, of 1,650 large and small businesses in Europe, the US and China, 84% of businesses said they will introduce or increase the use of robotics and automation in the next decade, while 85% said the pandemic had been game changing for their business and industry, with Covid-19 a catalyst for accelerating investment in automation. Survey findings also showed that 78% of company CEOs and managing directors found recruiting and retaining staff for repetitive and ergonomically challenging jobs challenging.
In 2019, more than 22,000 new collaborative robots were deployed globally, up 19% compared to the previous year.
ABB specialises in robotics, machine automation and digital services, providing innovative solutions for a diverse range of industries, from automotive to electronics to logistics.
Written from a company news release.
Opinion Poll
Question : As we enter FY 2021-22, a report estimates a 11% GDP growth. What is the most critical investment the construction and infrastructure sector needs to make this year?