Automation aids Covid vaccine distribution management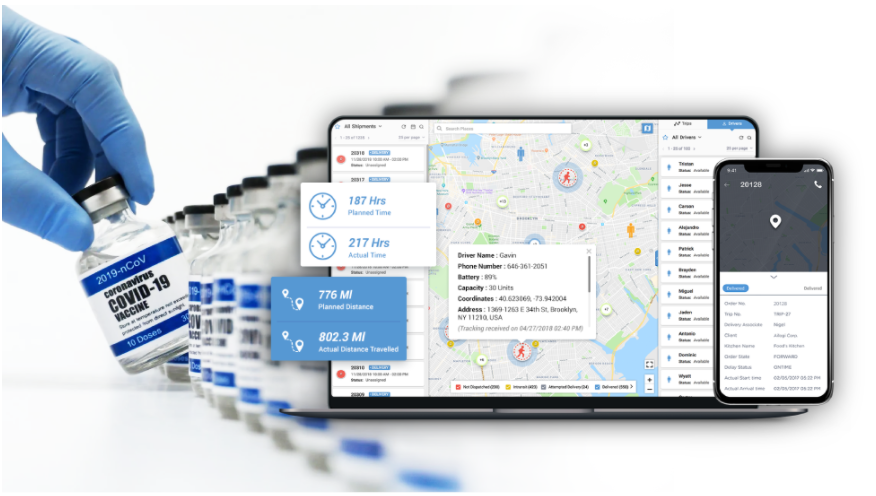 Automation aids Covid vaccine distribution management
Logistics automation company LogiNext announced the launch of a COVID -19 vaccine supply chain management and tracking platform. With several parts of the globe in the grips of a second or third wave of the Covid-19 pandemic, vaccine trials are on and a reliable supply chain mechanism for the vaccine distribution is the need of the hour. A press release from LogiNext says this is "the world's first complete Covid-19 vaccine supply chain management platform".
The platform called LogiNext Mile, is a transportation automation platform that can be used for technology-enabled management of vaccine distribution. 
The Software as a Service (SaaS) platform can be deployed for visibility and tracking of the vaccine distribution right from the point of origin at the manufacturing units to the destination. The platform has been used by companies in several industries like healthcare, retail, transport, e-commerce and CEP over the past decade and this platform is now available for vaccine distribution.
The solution can be used for the entire chain or a part of the solution can be used for:
Visibility and tracking

Demand forecasting and order scheduling

Detailed analytics

The company started working on this solution during the initial phases of the pandemic. It is now available for government and healthcare organisations.
Dhruvil Sanghvi, Chief Executive Officer of LogiNext said, "We have been working hard for a while now on this vaccine-tracking solution, including some key features for the cold chain. We're very proud to launch the first solution to manage a complex supply chain around Covid-19 vaccine from manufacturing facilities all the way till the last mile."
LogiNext is a global technology and automation company in transportation, home deliveries, omni-channel fulfilment and b2b distribution markets.