Case study: How design can help utilities save millions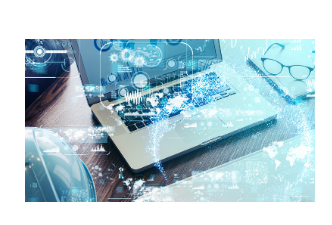 Case study: How design can help utilities save millions
The North Eastern Regional (NER) Grid of India, serving a population of more than 30 million, aims to improve reliability of power evacuation, reduce intermittency, and accelerate sustainability of renewables for this region. Hence, The Ministry of Power in India allotted Sterlite Power, developer of power transmission infrastructure projects in India, the NER-II Transmission Limited project to develop transmission lines across the region.
The project was of strategic importance to India's renewable energy targets. It strengthens interconnection with the states of Assam and Arunachal Pradesh and provides an additional source of power to the latter's capital, Itanagar.
The project included designing and constructing a 400 kV/132 kV substation in Tripura state to evacuate gas-generated power from ONGC's Palatana power plant (a 726.3 MW combined-cycle gas turbine). The substation was the only one delivering much-needed power to the state of Tripura.
Challenges
Traditional 2D design methods for substation planning limited the design team's ability to detect clearance problems between electrical components and support structures. Managing interdependence among activities, design plan inter-linkage, a lack of real-time progress data, and inefficient resource planning, these inefficiencies posed enormous risks in the substation construction timeline adding prolonged inspections, handovers, and resource training difficulties.
Breakthrough
Sterlite Power created design methodologies posed by turning to Bentley's open utilities substation for 3D modelling and ProjectWise to streamline design and collaboration. This technology change enabled them to detect clearance violations between electrical components and structural supports. The digital libraries provided traceability, accountability, and exportability of models for proper equipment connections.
Adopting BIM 4D technology using SYNCHRO helped Sterlite Power utilise virtual reality to further optimise and refine design and planning. They generated a detailed reality model from images captured with unmanned aerial vehicles, which helped them further optimise substation layout and increase design and planning efficiency.
"With Bentley's ProjectWise, our project team was able to work in complete collaboration, even when separated by distance. Design being the heart of infrastructure projects, the application's real-time review system helped us save huge hours of reworking on design errors and enabled us to accelerate the renewable energy journey of India." said Pratik Agarwal, MD, Sterlite Power.
Outcome
Sterlite Power
saved nearly Rs 2.3 million and over a month on the project schedule. The cost and time savings can be attributed to a reduction in design closure time through collaboration and a workflow using a connected data environment.
Bentley Systems is an infrastructure engineering software company. The article is based on a case study report sent by them.
Opinion Poll
Question : As we enter FY 2021-22, a report estimates a 11% GDP growth. What is the most critical investment the construction and infrastructure sector needs to make this year?