Shell unveils 13 growth-stage cleantech start-ups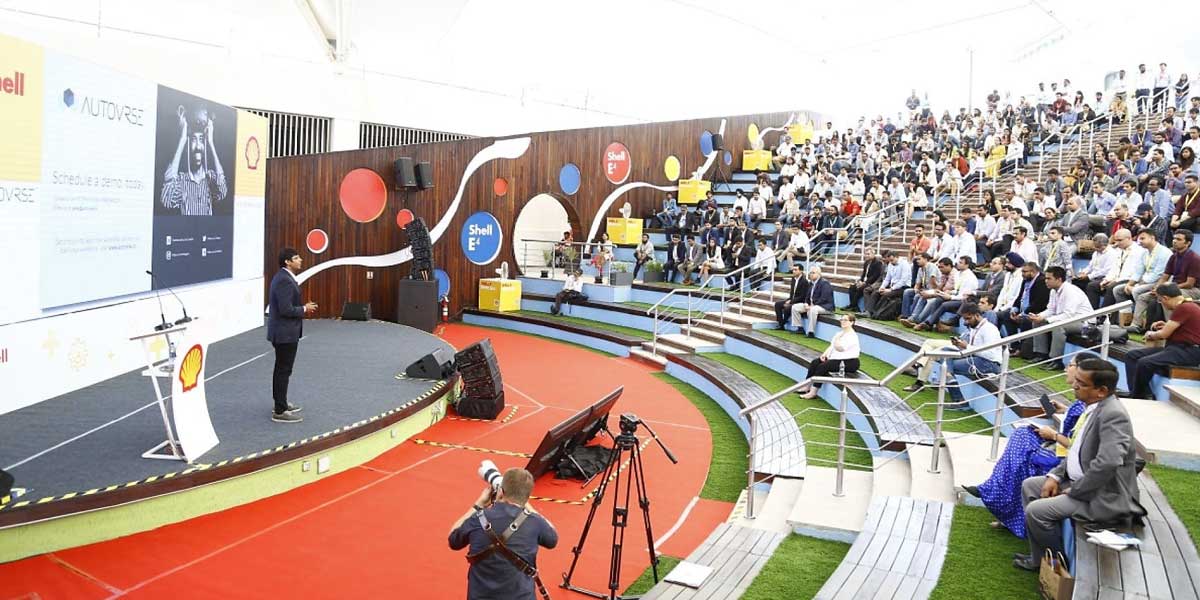 Shell unveils 13 growth-stage cleantech start-ups
Petrochemical major Shell has unveiled 13 growth-stage startups that were a part of the third cohort of its flagship incubation programme E4 (Energising and Enabling Energy Entrepreneur) programme. The company organised its demo day virtually on November 3 to 5 and brought together 2,000 energy stakeholders of the entrepreneur-ecosystem comprising investors, corporates, start-ups, and academia.
Magenta Power, Energos, Eee-Taxi, Go GreenEOT, and others are some of the selected start-ups. The 13 chosen start-ups operate across the technology domain and make use of advanced technology and innovative business model solutions. The electric vehicle (EV) ecosystem is a focus area for some of these start-ups .These include shared mobility, battery technology, vehicle-as-a-service, and fleet digitisation.
James Unterreiner, Shell E4 programme's General Manager, commented that the decision to include more sectors and empower start-ups in the mobility and digital space was taken keeping in mind the energy challenges and current ecosystem. Shell E4 programme hopes to keep identifying and engaging new start-ups that have talent and vision to innovate technology and thereby aid in India's transition to a sustainable future.
Here are the 13 start-ups listed in Shell E4 Scale Track 2020:
Eee-Taxi: Founded by Nishant Saini in 2016, this electric vehicle (EV) rental platform is based in Gurugram. The company provides services to corporate employees and provides route-optimization services to reduce travel time.
Commutec: Navi Mumbai-based start-up Commutec was founded in the year 2016. It is a software-as-a-service (SaaS) start-up that helps in fleet digitisation of their employee transportation business.
Go GreenEOT: This is a b2b logistics company founded in the year 2011. It helps logistics companies to reduce costs associated with the delivery of products by providing a vehicle-as-a-service model at a monthly cost.
Magenta Power: This Mumbai-based start-up focuses on solar energy-powered electric vehicle charging infrastructure. It works on improving the charging infrastructure in the country and has also helped in developing solutions for the installation of EV charging infrastructure in rural India.
Energos: This is a deep-tech start-up that adds to automation, optimisation of consumed energy through edge-deployed self-tuning algorithms, and IoT devices. The services provided by the company include ventilation, air conditioning (HVAC), heat optimisation, and forecasting of distributed energy resources.
IOTomation: IOTomation provides a platform that improves energy efficiency through the automation of buildings.
LogicLadder: Found by Mayank Chauhan in 2011, this is an energy and asset intelligence start-up and offers sustainability management and pollution monitoring solutions.
Nirvana technologies: This start-up offers a patented Nirvana ThermoAcoustic Power Stick (TAPS) technology. This technology can help convert gas into electricity at high efficiency.
Jal Technologies: Jal Technologies is based in Surat and is a cleantech IoT start-up. They offer indoor and outdoor solutions to measure and monitor air pollution in smart cities and industries.
Rezlytix: They provide data analytics services to bring energy intelligence in the oil and gas sector.
Offgrid: Found in 2018, this start-up claims to have developed a rechargeable zinc-carbon battery that outperforms available battery technologies in terms of power density, life, and cost.
Stelae Technologies: This start-up developed an AI-powered software Khemeia, which detects and extracts meta-data, elements in unstructured data, and structures content.