ICMR Head: Most of India should be under lockdown for 6-8 weeks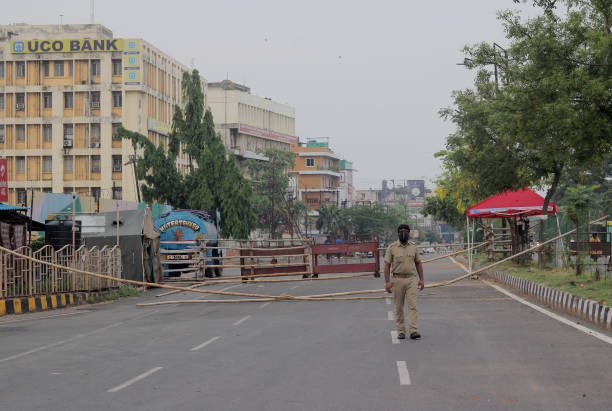 ICMR Head: Most of India should be under lockdown for 6-8 weeks
May 13 2021,04:05 PM CW Team
Head of Indian Council of Medical Research (ICMR), Dr Balram Bhargava, told the media that lockdown restrictions should remain in place in all districts where the rate of infection of the ones tested is 10%.
Indian Health Agency head, responding to the second wave of Covid-19, said districts recording a high number of cases should remain locked down for another six to eight weeks to control the spread of the rampaging disease.
Three-fourths of India's 718 districts, including major cities like New Delhi, Mumbai and Bengaluru, have recorded a test-positivity rate above 10%. Bhargava's comments are the first time a senior government official has outlined how long lockdowns need to continue in large parts of the country to stop the spread of Covid-19.
The centre is not planning to impose a nationwide lockdown because of the economic impact and has left the decision to the state governments. Several states have suggested different levels of restraints of economic activity and public movement, to stop the spread of the virus, which are being analysed, and extended for a week or two.
Bhargava stated that the high positivity districts should remain closed. If they come to 5% from 10% (positivity rate), they can open it, but that has to happen first which would not be able to happen in six to eight weeks.
He also said that a meeting of the National Task Force on Covid-19, on April 15, had proposed to the government to lock down areas with a 10% positivity rate or higher. However, in a televised speech on April 20, Modi said a lockdown should be considered as a "last resort" and the focus should remain on "micro containment zones".
On April 26, more than 10 days after the task force meeting, India's home (interior) ministry addressed the states, urging them to implement strict actions for large containment areas in hard-hit districts, but only for two weeks.
---
Opinion Poll
Question : How can India stem inflationary trends likely from the currently all-time-high steel prices?