Healthcare infra's role in India's atmanirbharta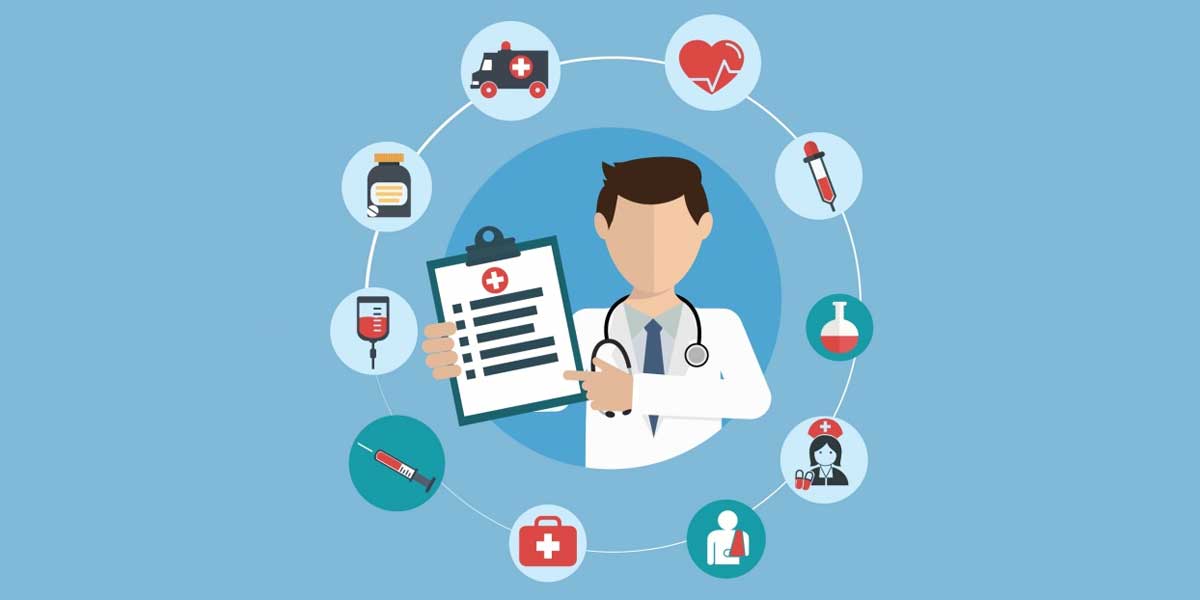 Healthcare infra's role in India's atmanirbharta
27 Jan 2021 CW Staff
Budget 2021 would be the perfect platform to supplement "Atmanirbhar Bharat Abhiyan" by boosting healthcare infrastructure, Saloni Roy and Mausumi Saikia write.
Introduction of strategic policies to improve business environment and growth, structural reforms, and making India an easier place to do business have distinguished the year gone by. In May 2020, the central government announced the "Atmanirbhar Bharat Abhiyan" (Self-Reliant India Campaign), a Rs 20 lakh crore stimulus to aid the country overcome the coronavirus crisis. Introduction of production linked incentive (PLI) schemes in different industry sectors including healthcare, to create jobs and promote local manufacturing, has been in sync with the theme.
The Indian healthcare sector has been growing steadily with increased coverage, services and investments by public and private players. Healthcare infrastructure comprising physical facilities and supporting elements such as hospitals, medical equipment, access to facility, information technology (IT) systems and processes, sustainability initiatives, skilled staff, research etc., play a critical role in the healthcare ecosystem. While India has a large pool of well-trained medical professionals, inadequate healthcare infrastructure continues to be a major concern. Amongst other factors, heavy reliance on import of medical devices (to the extent of 86%) and important raw materials i.e. bulk drugs used for production of medicines has been a major reason. In line with the government"s vision of Atmanirbhar Bharat Abhiyan, schemes were introduced to incentivise domestic manufacturing by reducing high cost of production and creating common infrastructure facilities.
The Department of Pharmaceuticals notified schemes for promotion of domestic manufacturing of medical devices and bulk drugs in July 2020. These schemes are likely to contribute in building a major component of the healthcare infrastructure.
Healthcare manufacturing. PLI scheme for domestic manufacturing of medical devices has been introduced to address the disability of high cost of manufacturing and boost domestic manufacturing in four target segments of medical devices, by attracting large investments and reducing dependency on imports.
Financial incentive of 5% will be provided for five years on incremental sales of domestically manufactured medical devices. Medical devices covered under this scheme include cancer care or radiotherapy medical devices; radiology and imaging medical devices; nuclear imaging devices; anaesthetics and cardio-respiratory medical devices including catheters of cardio-respiratory category and renal care medical devices; and all implants including implantable electronic devices.
This scheme stipulates minimum investment of Rs 1,800 million by one unit and minimum net worth of the company to be Rs 180 million (30% of threshold investment of first year).
In order to strengthen existing medical device infrastructure facilities, a scheme for promotion of medical device parks has been introduced to provide grant-in-aid for creation of common facilities to four upcoming medical devices parks. Development of testing and laboratory facilities is capital intensive, so the parks under this scheme are intended to provide easy access to standard testing and common infrastructure facilities.
Production-linked incentives (PLI). PLI scheme for domestic manufacturing of identified critical key starting materials (KSMs), drug intermediates (DIs), and active pharmaceutical ingredients (APIs) has been introduced to attract large investments and reduce dependency on imports. Financial incentive to eligible manufacturers of identified 41 eligible products to be provided for 6 years━likely to be 20% for fermentation based bulk drugs and 10% for chemical synthesis-based bulk drugs. This scheme is available to companies with net worth of more than 30% of the total proposed investment.
Threshold of incremental investment needs to range between Rs 20 million and Rs 400 million. In order to build the required infrastructure for developing bulk drug manufacturing clusters across India, a scheme for promotion of bulk drug parks has been introduced to provide grants-in-aid to three mega bulk drug parks for creation of common facilities.
In addition to the above, the Union Cabinet, in November 2020, approved introduction of PLI schemes for 10 key specific sectors to enhance India's manufacturing capabilities. One of the sectors being approved is pharmaceutical drugs covering three categories of drugs that were not covered under the earlier PLI. However, notifications and guidelines relating to details such as investment threshold, production requirements, application window, and so on are yet to be issued.
While these incentive schemes are aimed at increasing domestic manufacturing and creating common infrastructure facilities, one key consideration is that the prescribed minimum investment and net worth threshold appears to make the PLI schemes non-viable for a large number of Indian manufacturers. Therefore, the government is urged to liberalise the investment limits to widen the eligibility net to cover more Indian players including start-ups. The Association of Indian Medical Device Industry (AiMeD) has reported that reduction of the threshold for manufacturing of medical devices will make Covid-19 utility medical devices eligible for this scheme. Some of the tax-related policy considerations are:
Concessional or exempt from customs duty on import of inputs and raw materials to bring parity of duty of inputs with finished goods,
Rationalisation of GST rates on locally procured inputs and raw materials used for manufacturing,
Incentive to procure domestically manufactured medical devices and bulk drugs against imported ones,
Scheme for availing input GST on inputs and raw materials and other procurements by medical device and bulk drug manufacturers etc.
The Atmanirbhar Abhiyan provides an opportunity to enhance and expand the Indian healthcare infrastructure and supplementing these schemes with above rationalisations will be enablers.
Authors: Saloni Roy is Senior Director with Deloitte India; Mausumi Saikia is Senior Manager with Deloitte Haskins and Sells LLP.