Infra funding takes centrestage at webinar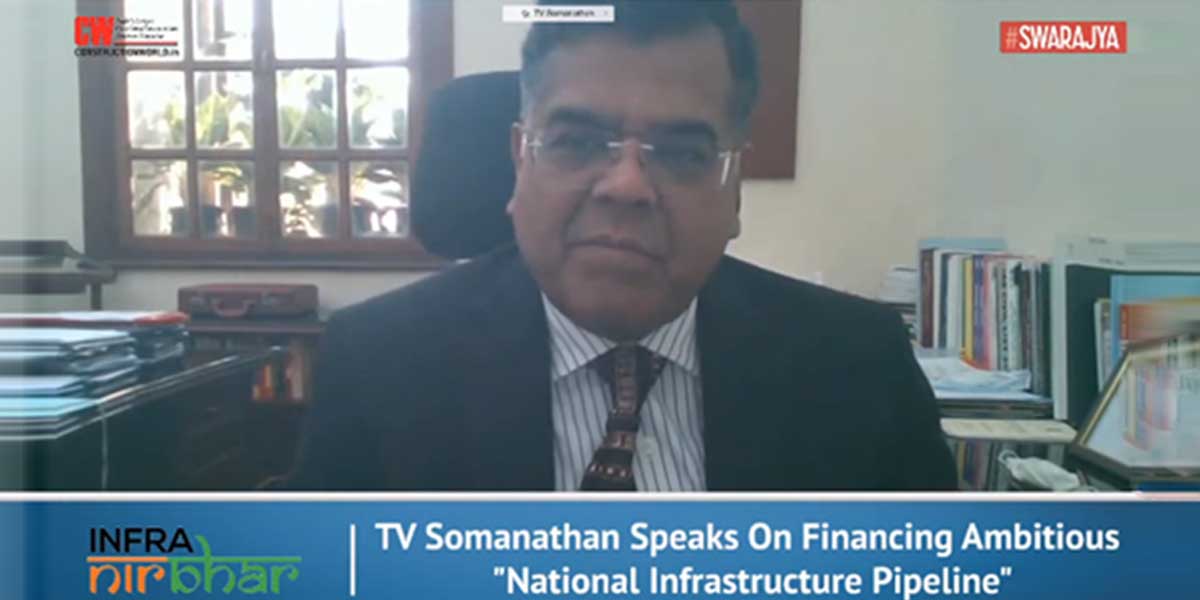 Infra funding takes centrestage at webinar
Captains of industry shared their ideas on Tuesday about infrastructure funding, inadequacies of the present system and way forward at "Financing National Infrastructure Pipeline", the second webinar of the Infra-Nirbhar series organised by Construction World and Swarajya magazines. Dr TV Somanathan, Secretary (Expenditure), Union Ministry of Finance, was the keynote speaker.
In his keynote address Somanathan explained why infrastructure finance cannot consider only an internal rate of return, but must look at it from a wider social returns perspective. 
---
To access the exclusive Q&A with Dr TV Somanathan, click:
Infra projects need a leap of faith: Somanathan
---
Other speakers at this webinar were:
Bharat Parekh, Executive Director, Infrastructure Research, CLSA
Palash Srivastava, Deputy CEO, IIFCL
Sudhir Hoshing, Joint MD, IRB Infra
Suneet Maheshwari, Founder & Managing Partner, Udvik Infra
Dr Shubhada Rao, Founder, QuantEco Research (Co-Moderator)
Pratap Padode, Editor-in-Chief, Construction World (Co-Moderator)
The panel discussed the best ways of monetisation including through InVits, recovering from fiscal deficits, where to look for funding, and why credit enhancement needs the skill sets of the private sector.
To access the full report and view the video playback of the webinar, click here.
Opinion Poll
Question : As we enter FY 2021-22, a report estimates a 11% GDP growth. What is the most critical investment the construction and infrastructure sector needs to make this year?