Even more enhanced focus on urban design and planning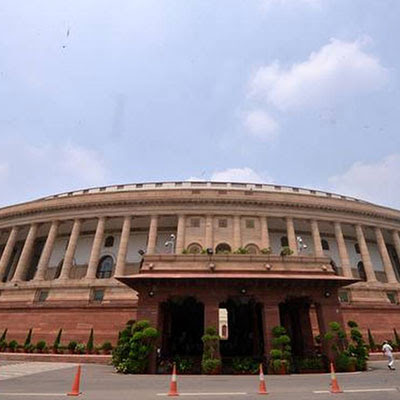 Even more enhanced focus on urban design and planning
Originally called the House of Parliament, it was designed by the British architects Sir Edwin Lutyens and Sir Herbert Baker in 1912 as part of their wider mandate to construct a new administrative capital city for British India. The 92-year-old Parliament House, also known as Sansad Bhavan, is home to the Lok Sabha and the Rajya Sabha and one of the most impressive buildings in Delhi. It is said that the circular structure of the 11th-century Chausath Yogini Temple inspired the design of the building. Now, this complex is set for a facelift. Design firm HCP Design Planning & Management has already been awarded the project, which is to be built at a cost of Rs 9.22 billion. The firm is preparing the master plan of the project, including designs, cost estimation, landscape and traffic integration plans, and parking facilities.
Indeed, the pre-eminence of design and planning has come to the fore now more than ever before. In addition to administrative structures, the pandemic has highlighted the need to develop healthcare infrastructure and control the outbreak in dense urban environments.
While the Indian economy has significantly slowed as a result of COVID-19, hospitals are struggling to cope with queues of patients. Their experience has generated interesting learning for the construction industry; in particular, for those planning and designing hospitals. A big experiential takeaway from the frontline is the need for flexible design. Read our August story on Hospital Design and Construction Post-COVID here. 
CONSTRUCTION WORLD has been curating ideas such as these for urban design by creating a platform to showcase the best architects and builders in India—the CONSTRUCTION WORLD ARCHITECT & BUILDER (CWAB) Awards—for the past 15 years.
Since their inception in 2006, the CWAB Awards have become the most coveted awards for the architectural industry, with over 100 jury members, recognising over 50 architects and builders and 36 noteworthy projects as well as giving out 28 regional awards.
While this year has been challenging for all, the show must go on! This must-attend event of the building industry will be held virtually, thereby allowing not only the building industry from India but also neighbouring countries who are seeking inspiration from the talent showcased at this event. To honour all the winners of the past 14 years, as well as crown new ones, the CWABAwards will be held on August 28, 2020. Who will be the new faces that will shine at these awards—any guesses? Tune in and find out!
Meanwhile, here's a list of the winners of the 14th CWAB Awards.
India's Top Architects
Abha Narain Lambah Associates
Architect Hafeez Contractor
CP Kukreja Architects
Creative Group
DSP Design Associates
Mistry Architects
Morphogenesis
PG Patki Architects
Sanjay Puri Architects
Venkataramanan Associates
Salient
India's Top Builders
Embassy Group
Hiranandani Constructions
K Raheja Corp
Prestige Group
Sobha
CWAB Regional-South
Top Architect (Tie):
Designhaaus Solutions
The Purple Ink Studio


Top Builder
Aparna Constructions & Estates CWAB Regional-West
Top Architect
Studio Lagom


CWAB Regional-East
Top Architect
Ayan Sen Architects
Top Builder
PS Group
CWAB Regional-North
Top Architect (Tie)
Visarg
Aeon Designs Top Builder
Gaurs Group
Noteworthy Projects
Retail: Unity One Mall, New Delhi, by Gian P Mathur and Associates
Hospitality:Raajkutir, Kolkata, by Salient
Residential (Building/Apartment): Embassy Lake Terraces, Bengaluru, by Embassy Group
Commercial: Collector's Office, Pune, by Sunil Patil and Associates
Institutional: Padukone Dravid Centre for Sports Excellence, Bengaluru, by Urban Frame
Residential (Independent Homes): Lucid House, Edappal, by Attiks Architecture
Interiors-Retail: 6KIOM, Bengaluru, by Mistry Architects
Interiors-Hospitality: ROPE, Gandhinagar, by Carpenter's
Interiors-Residential (Tie): Jaison's Residence, Kollam, by Faheed + Architects; Tropical House, Kolkata, by Morphlab
Interiors-Public Spaces: Restoration of KenesethEliyahoo Synagogue, Mumbai, by AbhaNarainLambah Associates
Interiors-Commercial: Swiss Re, Bengaluru, by DSP Design Associates


Top Challengers 2018-19
Phoenix Mills
Emami Realty
Brigade Enterprises
Puravankara
Sobha