Government plans to take measures to boost Covid-affected economy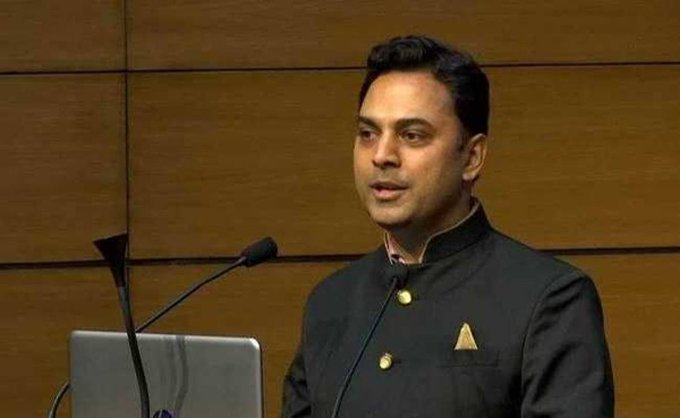 Government plans to take measures to boost Covid-affected economy
21 Jun 2021 CW Team
Chief Economic Advisor (CEA) K V Subramanian told the media that the government is planning to take more measures to boost the economy which has been adversely hit by the second wave of the coronavirus pandemic.
He said that the need for a new stimulus package has to be viewed against the backdrop of a host of initiatives taken by Nirmala Sitharaman, Finance Minister, in her budget for 2021-22 presented in February.
The Chief Economic Advisor was replying to a suggestion given by some industry groups that the government wanted to come out with a Rs 3 lakh crore stimulus package to promote the economy that was adversely hit by the second wave of the coronavirus pandemic in April-May.
As per an assessment given by the Reserve Bank, the second wave has cost the country around Rs 2 lakh crore in terms of output lost.
Subramaniam told PTI in an interview that just like last year, they do remain very open to coming up with more steps as well but he thinks it is really important to take into account the huge differences between last year and this year.
The CEA, elaborating his point, stated that, unlike the previous budget which was presented before the pandemic, the 2021 budget was framed amid the pandemic and had already consolidated notable fiscal expansion.
The focus is mainly on infrastructure expenses which results in construction activity and subsequent creation of jobs in the informal sector and demand generation, he stated.
It was observed during the January-March quarter of the last financial year, he added. The vital capital spending by the government led to a 15% rise in the construction sector in the fourth quarter, and the gross fixed capital formation to GDP rose to 34%, the highest in the last six years.
Emphasising that the ultimate aim is to guarantee that the economic recovery picks up speed, he stated that the government would do everything necessary to ensure that.
Concerning food security for the poor, he stated that the government has already continued the free food programme for the 80 crore population till November.
The extension of PM Garib Kalyan Yojana would cost around Rs 70,000 crore, he stated, adding free vaccination for all is another significant economic measure.
On the effect of the second wave on growth, Subramanian stated that there would be some influence though it is not likely to be very large.
The Economic Survey 2020-21 released in January this year had predicted GDP growth of 11% during the current financial year ending March 2022. India's economy declined by less-than-expected 7.3% in the fiscal year ended in March 2021 after the growth rate picked up in the fourth quarter, just before the world's worst outbreak of coronavirus infections hit the nation.
The GDP print was a better than expected contraction of 8% for 2020-21 as projected by the Economic Survey.
---
Also read: India's economy contracts 12% in Q1 FY22