US to spend heavily on old and new infrastructure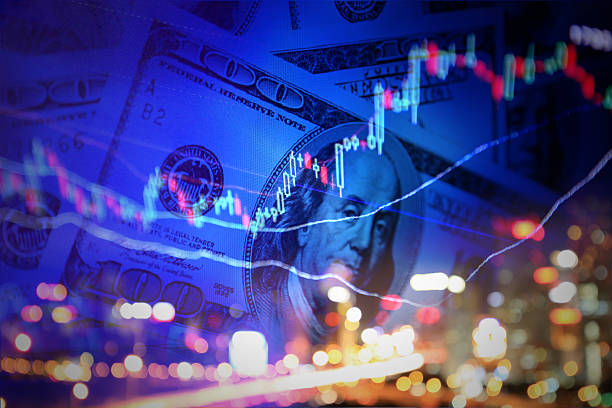 US to spend heavily on old and new infrastructure
US President Joe Biden is betting that a multi-trillion dollar economic plan centred around infrastructure spending will do more than bolster an American economy that has been hammered down by the Covid-19 pandemic, It hopes to give China a run for its money.
The President's advisers will present him this week with a detailed proposal for a plan which could cost around $3 trillion. As per the sources, infrastructure and climate change have long been described as key efforts in the pending program, and the new details show the administration is eyeing some $400 billion in so-called green spending.
While US officials have been promising an approaching 'infrastructure week' since the early days of the Trump administration, China has been ploughing ahead for years.
In February, the Chinese government set out a 15-year plan for the country's transportation network. It pledges to extend China's rail network from 146,300 km in 2020 to about 200,000 km by 2035.
The plan calls for adding 162 new civilian airports after Beijing's new $11 billion international airports opened last year.
In contrast, the US has developed just one major airport—Denver international━since the mid-1990s. On the rail segment, even a bipartisan effort to build the long-sought "Gateway" rail tunnel between New York and New Jersey—part of the busiest rail line in the US—has floundered in recent years.
China's infrastructure efforts are not limited within the country. Since China introduced the "Belt and Road" initiative in 2013, the World Bank estimated China has built or pledged to construct $575 billion in energy plants, railways, roads, ports and other projects across the globe from Sri Lanka to Greece.
Morgan Stanley in 2018 said total spending on the effort to boost infrastructure could reach $1.3 trillion by 2027.
The US got an early start on all its infrastructure, but much of it is now ageing or decrepit. According to the American Society of Civil Engineers 2021 Infrastructure Report Card, 43% of US public roadways are in poor or mediocre condition, and 42% of the nation's 617,000 bridges are at least 50 years old. About 7.5% of them are considered structurally deficient.
The engineering report does not go into the technology infrastructure challenge that may have a defining imprint on the competitiveness between the US and China.
The US is still mired in domestic political debates about how to get broadband technology rolled out across the nation. According to the Federal Communications Commission, more than a third of Americans in rural areas still lack high-speed access. Money to help close that gap is expected to be part of any new US proposal.
China has had access to cheaper labour, engineering prowess and experience in massive infrastructure projects, both at home and abroad. It also had the benefit of building much of its infrastructure from scratch over the past few decades as its economy boomed, with little fiscal scrutiny and fewer protections for workers, the environment or property rights.
The government has long relied on big infrastructure spending to boost the domestic economy and, more recently, to generate international support through investing or providing aid overseas.
That spending helped insulate China's economy from the effects of the 2008 global financial crisis and again limited the decline in growth after the coronavirus pandemic hit last year. However, the reliance on building roads, railways and airports to support growth also cause a spike in debt, with some of that money funnelled into unnecessary infrastructure and uneconomic developments.
The World Bank estimated in 2019 that only one-sixth of China's high-speed rail lines made enough money to cover their operating costs and service the construction debts. That problem is likely to increase with the plan to build even more, as the newer lines will be mostly in poorer and less densely-populated parts of the country where there's less demand.
---