Uttar Pradesh to get 65 new infra projects worth Rs 421cr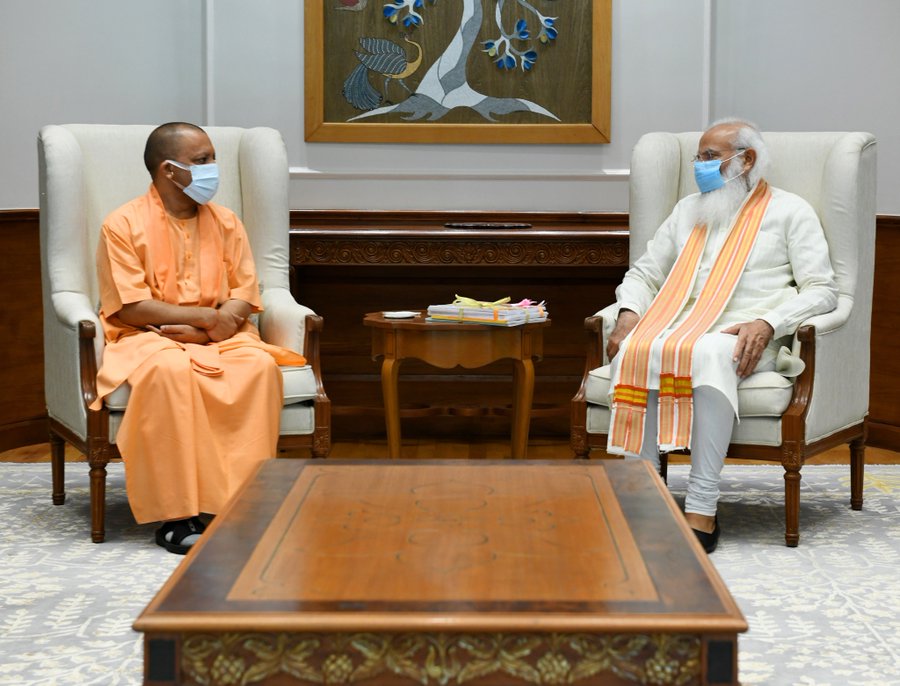 Uttar Pradesh to get 65 new infra projects worth Rs 421cr
Jul 08 2021,03:07 PM CW Team
Prime Minister Narendra Modi will dedicate 65 new projects worth Rs 421.54 crore for the state of Uttar Pradesh.
On Sunday evening in the city, Chief Minister Yogi Adityanath took stock of the projects.
Central Institute for Petrochemicals Engineering and Technology (CIPET) will be set up in Kashi as one of the infrastructure projects.
At a meeting with officials in the city late Monday evening, Chief Minister Yogi Adityanath reviewed details on already completed and ongoing projects.
The CM inspected Rudraksh, the International Convention Centre, before leaving the city on Monday night. Rudraksh was built with a budget of Rs 186 crore as a symbol of the India-Japan friendship. Officials expect the PM to dedicate Rudraksh ICC to the nation, as well as to inaugurate existing projects and lay the groundwork for new ones, from the same location.
Foundation stones will be laid for a ground-floor 12-story police transit hostel at Police Lines for Rs 24.96 crore, an ITI at Mahgaon for Rs 14.16 crore, shooting range for Rs 5.04 crore, mango and vegetable integrated packhouse in Karkhiyaon industrial area for agriculture product exports for Rs 15.78 crore, sports infrastructure development at Sampurnanand Sports Stadium for Rs 3.86 crore, urban place-making under Lahartara-Chowkaghat flyover and beautification of an ashram at Manikarnika Ghat at Rs 15.81 crore.
Water supply scheme priority-I in Sis-Varna will cost Rs 108.53 crore, while water supply-related work in Trans-Varuna will cost Rs 19.49 crore, sewer line laying in the Konia ghat area will cost Rs 15.03 crore and a two-MW solar power plant at the Bhelupur water treatment plant will cost Rs 17.24 crore.
There will be a total of 12 rural link road projects worth Rs 86.07 crore, as well as 35 rural road renovation and repair projects worth Rs 25.19 crore.
---
Also read: 470 infra projects show cost overruns worth Rs 4.38 lakh cr
Also read: Maharashtra lines up infra projects for completion