Steel price cooldown not seen anytime soon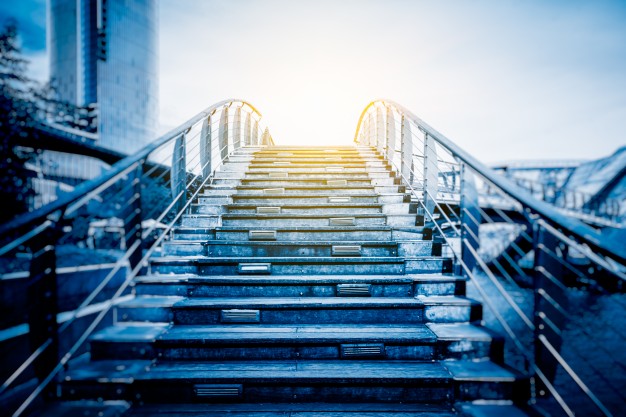 Steel price cooldown not seen anytime soon
30 Jan 2021 Editorial Team
The rally in steel prices globally may end if supply finally catches up, experts are saying. After the continuous northward movement of global steel prices over several months, a slight dip was observed in January. In China, steel rebar prices went up 35% before higher inventories have started to buck that trend. Steel rebar prices peaked to a 24.9% in mid-December 2020, as compared to 15.36% yesterday.
Analysts, however, say the international decrease is temporary as India and many other countries are poised to see an uptick in post-Covid activities in construction and infrastructure.
To cope with the global demand, China and Russia produced more steel in 2020 than in 2019. However, among the other top five producers, India, Japan and the United States saw a decline in production by up to 17.2%. Records from the World Steel Association (WSA) indicated that crude steel production globally declined to 1,864 MT down by 0.9% in 2020 as compared to last year. However, China increased its production to 1,053 MT, up by 5.2% over 2019 which increased China's share of global crude steel production from 53.3% in 2019 to 56.5% in 2020. Meanwhile, this hike in production by China led to a surge in supply.
However, domestic steel prices are not likely to follow the global trend, according to experts. Domestic production fell by 10.6% in 2020, from 111.4 MT in the previous year to 99.6 MT. Thus, India's share in the global output declined to 5.3% in 2020 from 5.9% in 2019. Over the last six months, steel prices in India have seen a significant price hike of as high as 55%, as reported by sources.
Concerns of a demand-and-supply imbalance in the coming quarters, combined with prices of input material in the manufacture of steel, abound. JSW Steel's joint Managing Director Seshagiri Rao told a private business channel recently that government-aided large infrastructure projects were guiding current steel demand along with a sharp pick-up in the two-wheeler, commercial vehicle and tractor segments. Thus, it is unlikely that the increased demand will taper down. He further suggested that since coal and coking coal largely determines steel prices and now prices of coal are going up, thereby steel prices are being pushed up again.
---
4th Indian Cement Review Conference 2021
17-18 March
Make in Steel 2021
24 February
---
Global and domestic prices of flat-rolled steel saw an upward trend in Q4 last year as opposed to Q2. The global steel industry witnessed de-stocking as production was cut-down during lockdowns. After reopening of the world economies, demand rebounded sharply, leading to supply gaps and rises in prices globally which reflected domestically.
Amid the significant price hike, Road Transport and Highways Minister Nitin Gadkari warned big players in the industry and has called the price hike "not justifiable" since steel companies own iron ore mines, and there was no increase in labour, raw material or power costs. "Nearly 40% of the steel and cement are used in highway construction. If they don't reduce prices, we will formulate alternative policies," he added. Big players in the steel and cement industry are indulging in cartelisation to jack-up prices, Gadkari said while pitching to place a regulator for these sectors.
However, the rally in steel prices may be good news for firms under solvency code. Bankrupt steel assets that were among the earliest to be auctioned under the Insolvency and Bankruptcy Code (IBC) in 2018, and will be a relief for companies such as Tata Steel BSL, JSW Ispat Special Products, and Vedanta-owned ESL Steel. These firms posted a net profit with the steel prices going up.
If the dipping global price trends do not reflect in the domestic prices, infrastructure sector projects━poised to be in sharp focus this Budget━may have to pay the price, quite literally.
What are the current steel prices? Check here.
Also read: Speed breaker ahead: Steel products in short supply
Also read: Govt issues new domestic procurement norms for 49 steel products
Also read: All you wanted to know about TMT