All you wanted to know about TMT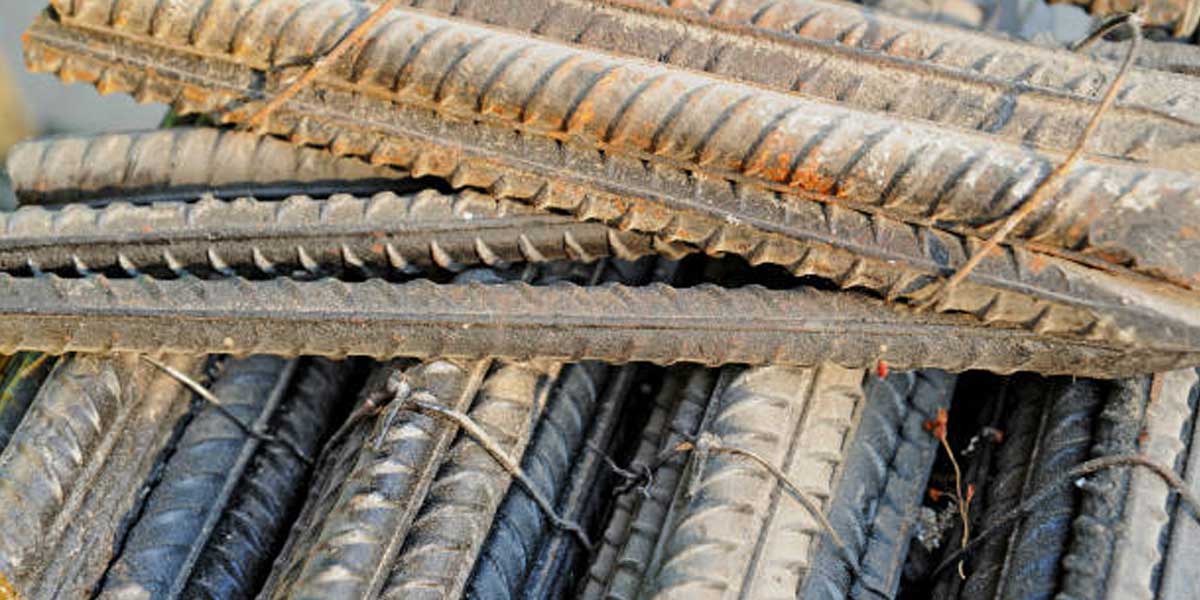 All you wanted to know about TMT
Thermo-Mechanically Treated (TMT) bars are high-strength reinforcement bars that have a tough outer core and a soft inner core. The strength of TMT bars is carefully controlled by optimising the water pressure for their pearlitic core and tough surface of tempered martensite, thereby providing optimum strength, ductility and toughness.
TMT bars are widely used in general purpose concrete reinforcement structures, bridges and flyovers, dams, thermal and hydel power plants, industrial structures, high-rise buildings, underground platforms in metro railway and rapid transport system. TMT Bars are thermo-mechanically-treated through leading world tempcore based technology for high yield strength.
Manufacturing process
The first step of the manufacturing of TMT bars involves passing the steel wires through a rolling mill stand. Then the rolled steel wires are again passed through the tempcore water cooling system. While passing the wires through the cooling water system, the water pressure is optimised. The sudden quenching and drastic temperature change toughen the steel bar's outer layer, making it extremely durable. Once this process is completed, the TMT bars are subject to atmospheric cooling. This is done to equalise the temperature difference between the soft inner core and the tough exterior. Once the TMT bar cools down, it slowly turns into a ferrite-pearlite mass. The inner core remains soft, giving the TMT bar great tensile strength and elongation point. This design is unique to the TMT bars and gives superior ductility to the bars. This unique manufacturing technique and the absence of cold stress make this bar corrosion-resistant and boost its weldability.
Features of TMT bars
Earthquake resistant
Enhanced strength combined with high ductility
High thermal resistance
Better malleability
Excellent weldability without loss of strength at welded joints
Cost-efficient
Leading TMT steel bar manufacturers
Tata Steel Ltd
ArcelorMittal SA
Jindal Steel & Power Ltd
Essar Steel
JSW Steel Ltd
Kamdhenu Ltd
MSP Steel & Power Ltd
Primegold International Ltd
Rashtriya Ispat Nigam Ltd
Atlas TMT Bars Pvt. Ltd
Recent price trends in the TMT market
Price per tonne in March 2020:
Price per tonne in December 2020: