Thane-Borivali tunnel works to begin from March 2022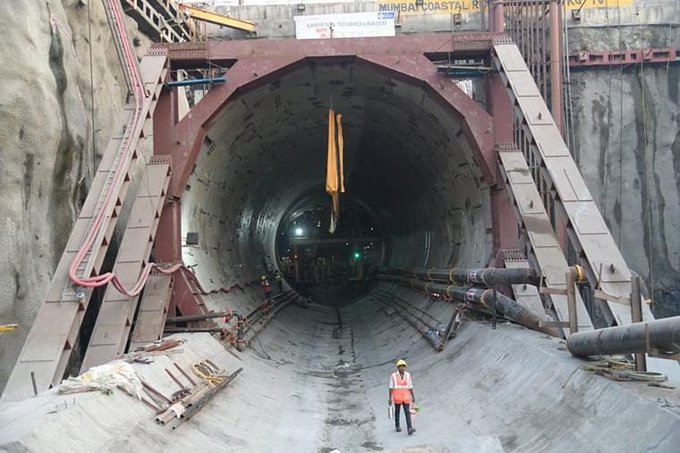 Thane-Borivali tunnel works to begin from March 2022
19 Jul 2021 CW Team
On Tuesday, Eknath Shinde, Maharashtra PWD Minister, told the media that the construction work of the 11.80 km Thane-Borivali linking road twin-tunnel, passing underneath the Sanjay Gandhi National Park (SGNP), will begin from March 2022.
The Mumbai Metropolitan Region Development Authority (MMRDA) has acquired the project from the Maharashtra State Road Development Corporation (MSRDC). It will begin the digging for the 10.25 km double-tunnel and 1.55 km junction and will cost approximately Rs 11,235 crore.
With the detailed project report done and land procurement work commenced, the project is likely to be achieved in around 66 months, said Shinde.
Shinde also said that the six-lane twin tunnel would allow vehicles to run at 80-kmph and lessen the travel time, from the current one hour to only 15 minutes, joining Borivali on the Western Express Highway to Thane, besides decongesting the Ghodbunder Road.
An official informed that the first inter-district road tunnel project in the state will require procuring 16.54 hectares of private lands and 40.46 hectares of SGNP lands and would join Borivali WEH at the Mumbai end with Tikuji-ni-Wadi junction on the Thane side, which is currently a long winding circuitous road about 25 km.
The project will have cross-tunnels every 300 m, smoke detector, drainage systems, and jet fans to keep the air fresh and clean, which will lead to fuel savings of above a million lakh tonnes and decrease emissions by 36%, according to the minister.
The twin tunnel will run beneath the lush green SGNP for which the MMRDA is taking special provisions to avoid causing disturbance to its biodiversity or its flora and fauna, which comprises spotted deer, civets, different types of monkeys, leopards, sambar, Indian flying fox, pythons and other snakes, big and small reptiles involving birds, crocodiles, insects, thousands of plant species, etc.
Among the measures, the MMRDA will use tunnel boring machines (TBMs), similar to the ones used for digging the underground sections of Mumbai Metro projects, to guarantee minimum disturbances to wildlife in the 87 sq km SGNP, visited by above 2-million people yearly.
---
Also read: Trip from Thane to Borivali is now just 15 minutes away
Also read: Mumbai coastal road project 36% completed: BMC