Mumbai's Kanjurmarg plot for metro may cost over Rs 3,000 crore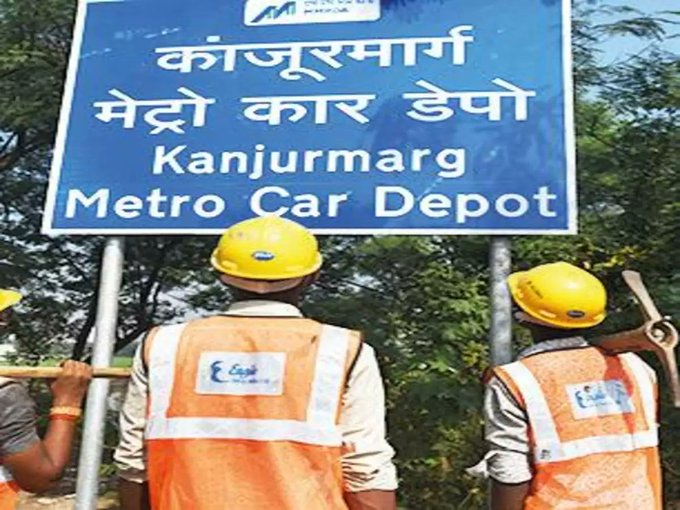 Mumbai's Kanjurmarg plot for metro may cost over Rs 3,000 crore
Jun 11 2021,03:06 PM CW Team
The market price of the 102-acre Kanjurmarg plot is Rs 3,356 crore, which the salt department anticipates the state to pay if it wants to build an integrated metro rail carshed on it.
The January 2020 letter of the Deputy Salt Commissioner (Mumbai) secured the market rate based on the ready reckoner rate of 2019-20. On Tuesday, Uddhav Thackeray, Chief Minister of Maharashtra, met Prime Minister Narendra Modi to resolve the Centre-state controversy over the Kanjurmarg plot.
In a letter addressed to the salt commissioner in Jaipur, the deputy commissioner stated that if Rule 17 of the Central policy guidelines (which allow a 15% decrease in the ready reckoner rate) is applied, the market value decreases to Rs 2,852 crore.
The Mumbai Metropolitan Development Authority (MMRDA) had agreed to pay for the land earlier, which it needs to establish a car shed for three different metro lines 3,4 and 6. The plot requested by MMRDA falls under Arthur Salt Works. The land was leased for 99 years, which terminated on 14 October 2016. The deputy salt commissioner's letter stated that the lease wasn't renewed after that. The lessee, the Garodia family, moved court after the lease was cancelled by the salt department back in 2004 for alleged violations of lease provisions.
The letter stated that since the lease has already expired, the ex-lessees are not authorised to any compensation. However, since the suit is pending in court, the competent authority will take proper decisions concerning compensation. There have been several claimants on this land. When the Shiv Sena-led state government chose to shift the Metro 3 car depot from Aarey to Kanjurmarg in late 2019, the Centre instantly interrupted and said that the land associated with it and that the state had no claim over it. Later, the Bombay high court, also, stayed the suburban collector's decision to give the plot to MMRDA for the car shed.
The Garodia family, who alleged control over the land, too moved the court to defend its interest. The Garodias have approved a deal with construction giant Shapoorji Pallonji to develop the Kanjurmarg plot for affordable houses. Earlier this year, MMRDA appealed to the high court requesting the land, stating it was ready to give all the benefits and compensation to which the owner or lessee would be authorised under Maharashtra Regional and Town Planning Act.
It also said that the entire value of all interests in the said land will be preserved and made available to the rightful claimants. A section of the state bureaucracy, though, has asked MMRDA's undertaking to pay the market value of the land to the Centre.
---
Also read: Pune Metro: Slum rehab begins for Kamgar Putala, Rajiv Gandhinagar
Also read: Govt approves two phases of Bengaluru Metro Rail Project