NDB and Government sign Rs 370 bn loan pact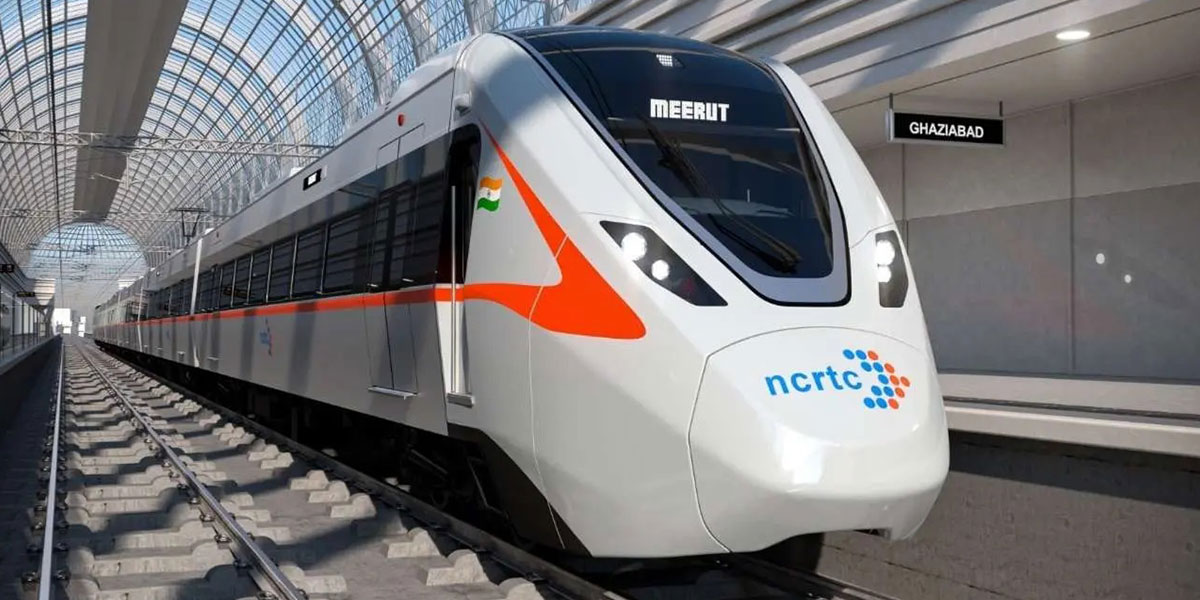 NDB and Government sign Rs 370 bn loan pact
The government entered into a loan agreement last week with China-headquartered New Development Bank (NDB) for Rs 370 billion ($500 million). The loan will be used for funding the Delhi-Ghaziabad-Meerut Regional Rapid Transit System (RRTS). The project agreement was signed by the Ministry of Housing and Urban Affairs (MoHUA), the National Capital Region Transport Corporation (NCRTC), and NDB.
The RRTS project will develop a cost-effective and viable regional passenger transport system which reduces overcrowding. A new way of commute will be offered to the public, which allows them to travel from Delhi to its surrounding cities through a fast public transportation system.
In a statement, NCRTC said that the funds from the loan would be used to finance work on the RRTS, such as operational structures, signalling systems, rolling stock, houses for the active workforce, telecommunication system, train control and  various other works of the corridor.
Managing Director of NCRTC, Vinay Kumar Singh said that the NCRTC is dedicated towards the vision of Prime Minister Narendra Modi's Atmanirbhar Bharat. He believes that this is a unique joint funding arrangement which allows Make in India provision in procurements. 
Singh further stated that the loan agreement with the NDB would have a positive impact on  NCRTC's efforts of creating a homegrown capacity to build a modern infrastructure for the New India.
He also commented that the RRTS would significantly reduce pollution and overcrowding and have an all-round development in the NCR region. The RRTS will be equipped with features like multi-modal integration and interoperability, which will allow them to provide fast, reliable, secure, and all-weather connectivity.
A paradigm shift will be seen in favour of public transport after the implementation of the Delhi-Ghaziabad-Meerut RRTS. It is estimated that the share of public transport will move up to 63% from 37% in that region. The RRTS will, in the long run, help in reducing pollution and overpopulation by a considerable margin.
A loan agreement with the ADB of Rs 370 billion($500 million) was signed for the funding of the Delhi-Ghaziabad-Meerut RRTS corridor, in September. The Asian Development Bank (ADB) and the Asian Infrastructure Investment Bank (AIIB), under a parallel financing agreement, will co-finance the 82 km Delhi-Ghaziabad-Meerut RRTS corridor together, with a project cost of Rs 302.75 billion.
Out of a total of 24 stations of the Delhi-Ghaziabad-Meerut RRTS corridor, 70.5 km will be elevated, while the remaining 11.5 km will be underground. The RRTS corridor is scheduled to begin operation in 2023 with the 17 km long stretch between Sahibabad and Duhai. By 2025, the entire corridor will be opened for the public.