Transport Infra on Track - Roads, Bullet Train contracts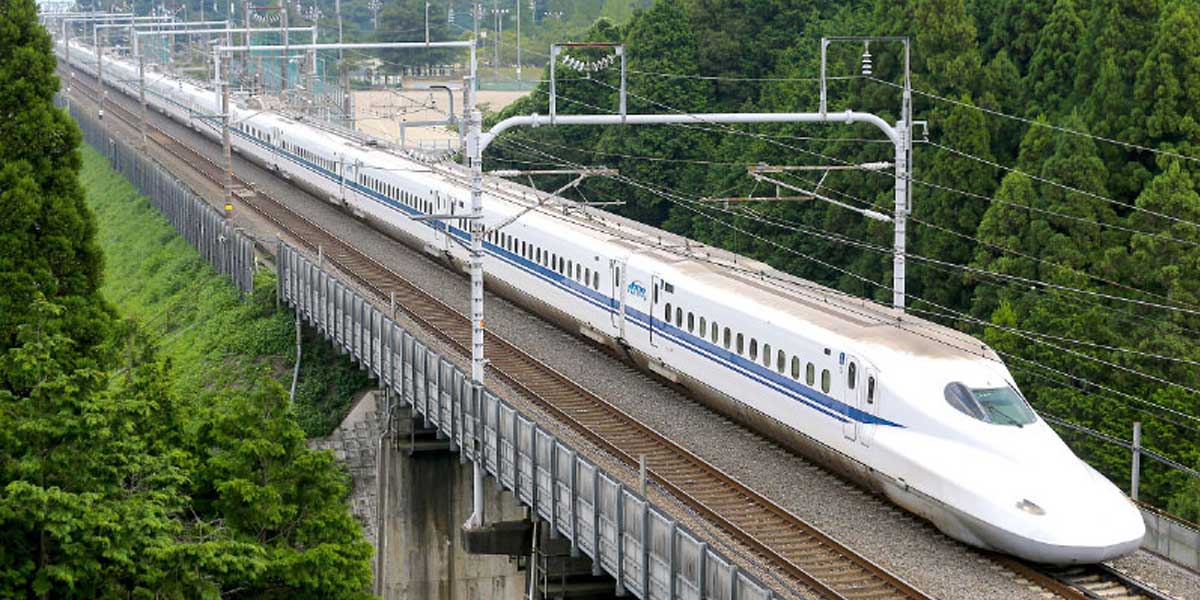 Transport Infra on Track - Roads, Bullet Train contracts
Oct 23 2020,11:10 AM Editorial Team
The festive season has begun on a positive note. Larsen & Toubro (L&T) was not only named the 'Largest & Most Profitable Construction Company', its SPV, L&T Metro Rail's Managing Director KVB Reddy was also named 'Construction World Person of the Year (Private Sector)' at the 18th Construction World Annual Awards, and it emerged the lowest bidder at Rs 249.85 billion for the design and construction of 237-km length of viaduct for the 508-km Mumbai-Ahmedabad bullet train project. This win is unique in more ways than one: this is India's first high-speed train project and the largest contract to be won by L&T.
The bullet train may seem like a vanity project but getting Japan to fund it under a 50-year loan at 0.1 per cent rate of interest, where the civil works and building material supplies are not restricted to Japanese companies, seems to be a positive benefit. Getting overseas sovereign funds to invest in India's infrastructure is our best option to catch up with economic growth befitting our demographic dividend.
Such massive infrastructure projects that break ground now will restore employment generation. So, while we will need to pay for these after 50 years, we would have infused capital for growth. Delhi Metro Rail has been built with a 30-year loan at 2.3 per cent interest. It began in 2008 and lines started becoming complete from 2012 onwards. It is still a work in progress with 253 stations and 348 km in operation. The bullet train segment that has been awarded is likely to consume 75 lakh million tonne (mt) of cement, 21 lakh mt of steel, and 1.4 lakh mt of structural steel during construction. Both the metro rail and bullet train projects have the advantage of deploying long-term funds from overseas governments at negligible rates of interest where, owing to relaxation in terms, contracts are now being awarded to Indian companies with the building material sourced from Indian companies. What's more, they are generating employment. Little wonder then, that most of the winners at the INDIA CONSTRUCTION FESTIVAL between the 18th Construction World Annual Awards and the 8th Equipment India Awards were those whose fortunes are tied to constructing roads and metro rail!
Road construction, which sped our way to infrastructure growth in the recent past with FY2019-20 clocking in contract awards of 10,676 km, is in the process of resetting its model to monetise its assets and reduce the debt load. This year, too, the Ministry of Roads, Transport & Highways (MoRTH) plans to construct 11,000 km with an output of 30 km per day. It has budgetary resources of Rs 1 trillion and will spend Rs 2 trillion over this financial year. As part of the National Infrastructure Pipeline, the roads sector will elicit an expenditure of Rs 3.24 trillion in FY 2020 alone, which seems to be well over the Rs 2 trillion mark indicated by authorities. The Ministry has been accommodating with regard to liquidity issues by providing working capital loans to developers through executive agencies like the NHAI and infusing funds with many more instalments at regular intervals. It has also improved upon the conciliation mechanism—it is likely to issue instructions to speed up the conciliation of differences between the contracting community and NHAI. (Look out for an exclusive interview with Secretary, MoRTH, on www.ConstructionWorld.in under CW Gold)
Currently, order books are good and workers are back but the worry is about the future—the project pipeline and the Government's ability to focus on the economy—beyond elections. With a setback of a negative 10 per cent GDP degrowth, the recovery will be 'K' shaped, with some sectors gaining and others crumbling.
Author: Pratap Padode is Editor-in-Chief, Construction World & Founder, FIRST Construction Council.