Wabtec to supply components worth $15 mn for Delhi-Meerut RRTS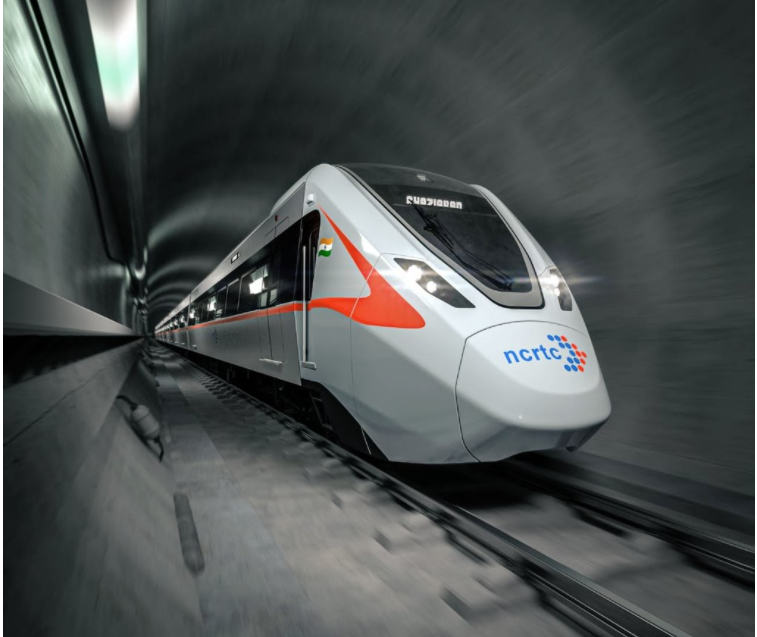 Wabtec to supply components worth $15 mn for Delhi-Meerut RRTS
May 05 2021,06:05 PM CW Team
Global equipment supplier Wabtec Corporation (NYSE: WAB) has announced that it will supply critical components worth $15 million for the Delhi-Meerut Regional Rapid Transport System (RRTS).
The company will supply advanced technology brake systems, pantographs, roof disconnector switches and fully integrated passenger information systems to Alstom, which is manufacturing the coaches for the project.
The order contains a significant amount of 'Made in India' content. The order calls for Alstom to build 30 regional commuter trains with six cars each and ten metro trains with four cars each at its Savli plant in India. The high-performance braking system offers important safety features, as well as high reliability and shorter maintenance intervals.
The high-speed pantographs are aerodynamically designed to function in a variety of overhead electric conditions. The pantograph has cutting-edge safety features like an auto drop device and a maximum extension device, as well as novel features like condition-based monitoring and smart-carbon strips.
The passenger information systems feature cutting-edge displays, audio, CCTV, a dynamic route map, and high-reliability infotainment with auto-diagnostic features.
Alstom and Wabtec have a strong working relationship and have worked together on numerous projects around the world. Wabtec's brakes, pantographs, passenger access doors, and heating, ventilation, and air conditioning systems are installed on the entire fleet of 816 Alstom cars in the Delhi Metro.
The Regional Rapid Transit System (RRTS) is a new, dedicated, high-speed, high-capacity, and comfortable commuter service that connects regional nodes in the National Capital Region.
The 82-km Delhi-Meerut Corridor RRTS will connect New Delhi and Uttar Pradesh through one of the most densely populated areas of the NCR. The corridor will help connect the large number of townships and economic activity centres that are already planned along this corridor, which will benefit the region's development.
---
Also read: Delhi-Meerut RRTS: L&T begins laying tracks
Also read: Alstom gets $129 mn contract for Delhi-Meerut RRTS