Work begins on Surat Metro Phase 1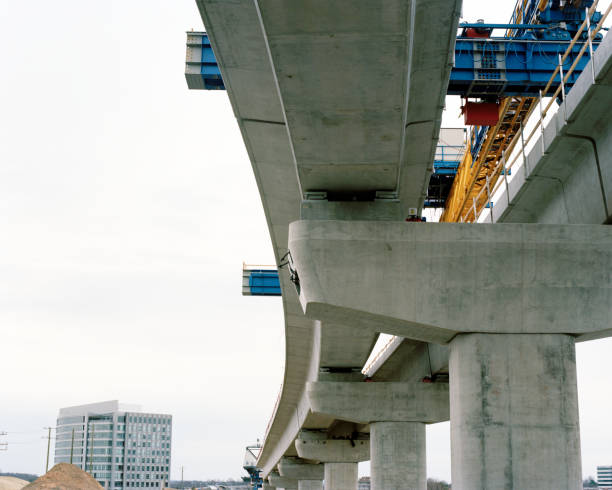 Work begins on Surat Metro Phase 1
The Sadbhav Engineering Ltd and SP Singla Constructions Pvt Ltd joint venture (SEL-SPSCPL JV) has started test piling work at Dream City for construction of the first elevated section of the 40.35 km Surat Metro Phase 1 project.
In January this year, the SEL-SPSCPL JV received the letter of award (LoA) from the Gujarat Metro Rail Corporation Ltd (GMRC) for construction of the 11.6 km Kadarsha Ni Nal–Dream City (Package CS1) section of the 21.61 km Line 1, which will connect Sarthana to Dream City via 20 stations, of the Surat Metro project worth Rs 780 crore.
The 10 stations in this section will be built at Rupali Canal, Kadarsha Ni Nal, Majura Gate (interchange with Bhesan–Saroli Line 2), Althan Tenament, Althan Gam, VIP Road, Woman ITI, Bhimrad, Convention Center, and Dream City.
---
4th Indian Cement Review Conference 2021
17-18 March
---
Sadbhav Engineering was declared as the lowest bidder for the construction of the project. SEL-SPSCPL is a 74:26 JV between Sadbhav Engineering Ltd (SEL) and SP Singla Constructions Pvt Ltd.
PM Narendra Modi had formally launched the construction of the project in mid-January, with a ceremonial bore taking place. Since then, the consortium has been conducting pre-construction activities, such as geotechnical investigation at multiple spots along its alignment.
---
Also read: Sadbhav Engg secures LoA from Guj Metro
Also read: French agency to fund Surat Metro
Opinion Poll
Question : As we enter FY 2021-22, a report estimates a 11% GDP growth. What is the most critical investment the construction and infrastructure sector needs to make this year?