ICGS Vajra: L&T builds its sixth offshore patrol vessel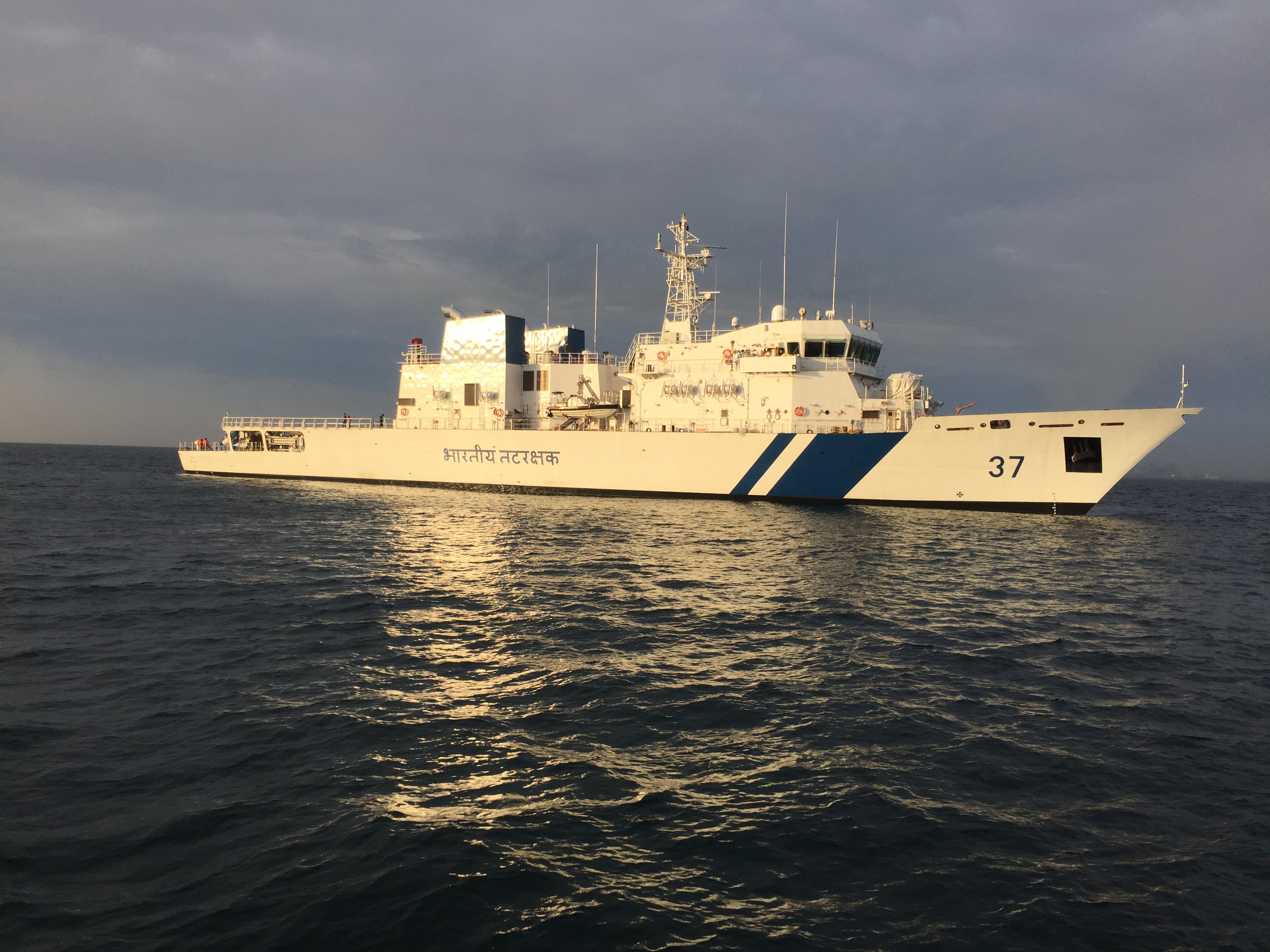 ICGS Vajra: L&T builds its sixth offshore patrol vessel
Larsen & Toubro (L&T)-built offshore patrol vessel (OPV) ICGS Vajra was commissioned into the Indian Coast Guard by General Bipin Rawat and Chief of Defence Staff in Chennai.
ICGS Vajra is the sixth vessel in the series of seven OPVs being built by L&T under a Ministry of Defence contract signed in 2015. The seventh OPV ICGS Vigraha, was launched in Oct 2020 and is being readied for sea trials.
OPVs are long-range surface ships, capable of operation in maritime zones of India, including island territories with helicopter operation capabilities. Their roles include coastal and offshore patrolling, policing maritime zones of India, control and surveillance, anti-smuggling and anti-piracy operations with limited wartime roles.
The ICGS Vajra is approximately 98 m long, 15 m wide, has 3.6 m draught, with 2,140 T displacement and a range of 5,000 nm. It can attain a sustained speed of up to 26 knots. The entire design and construction process has been certified by American Bureau of Shipping as well as Indian Registrar of Shipping and overseen by the Indian Coast Guard's resident team at Kattupalli.
L&T has also established modern infrastructure and processes at Kattupalli shipyard cum Captive Port Complex, Kattupalli village near Ennore in Chennai, to provide lifecycle support for defence ships. The yard is said to have successfully repaired, refitted and upgraded 18 Indian Navy and Coast Guard vessels including fleet tankers, survey vessels, offshore patrol vessels, floating dock, fast attack craft, and such. ensuring their redeployment into service.
Larsen & Toubro is an EPC Projects, hi-tech manufacturing company.
Written from a company news release.
Image source: L&T
Opinion Poll
Question : As we enter FY 2021-22, a report estimates a 11% GDP growth. What is the most critical investment the construction and infrastructure sector needs to make this year?