Ro-Pax services to be set up across India's coastline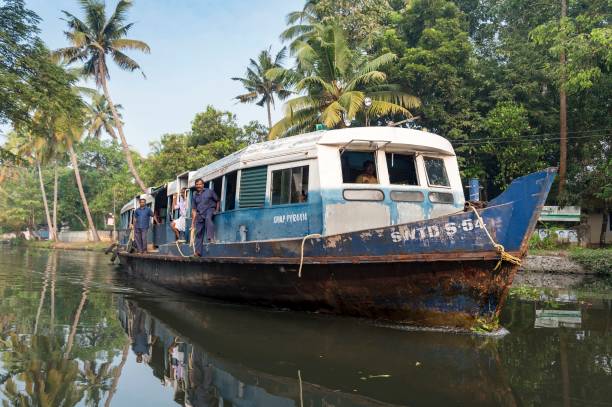 Ro-Pax services to be set up across India's coastline
Jun 10 2021,04:06 PM CW Team
According to the Ministry of Ports, Shipping and Waterways (MoPSW), the government is planning to set up a network of Ro-Pax services like Hazira-Ghogha Ro-Pax Ferry Service across the country's vast coastline and inland waterways.
The ministry aims to reduce travel distance, travel time and carbon footprint for India's green future.
The ministry claimed that Hazira-Ghogha Ro-Pax Ferry Service could save around 3,313,000 lakh litres of fuel annually. In November last year, PM Narendra Modi inaugurated the Ro-Pax terminal at Hazira and flagged off the Ro-Pax Ferry Service between Hazira and Ghogha in the state of Gujarat.
As indicated by PM Modi, this better connectivity will benefit everyone. He told the media that the Ro-Pax Ferry Service between Hazira and Ghogha has made dreams come true for those living in the South of Gujarat and Saurashtra, as the journey is shortened from 10-12 hours to 3-4 hours.
He also mentioned that this Ferry Service would also save time and reduce expenses. Nearly 80,000 passenger trains, and 30,000 trucks, will be able to take advantage of this new service in a year, according to him.
Recently, on World Environment Day, on June 5, the PM said that multimodal connectivity would directly benefit clean transportation. Besides, it is said that the ministry is planning to make a greener and cleaner port ecosystem under its Project Green Ports.
Under this, the ministry aims to achieve sustainable economic growth by promoting energy-efficient practices and adopting renewable energy alternatives.
Some green port initiatives are proactive pollution prevention plan, setting up renewable energy projects, prohibition of garbage disposal in the sea, effective monitoring plan, setting up of sewage water treatment plants and garbage disposal plants, and creating Oil Spill Response (OSR) facilities.
---
Also read: Modi lays foundation stone for India's longest bridge
Also read: MoPSW identifies 4 international destinations for ferry services
Opinion Poll
Question : How can India stem inflationary trends likely from the currently all-time-high steel prices?