Prakash Patel, Founder and Managing Director, Bhumi World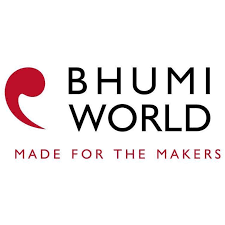 Prakash Patel, Founder and Managing Director, Bhumi World
25 Jan 2021 CW Team
Through the 2021 budget, the Production-Linked Incentive (PLI) scheme could get a further push. The government has already introduced the Production-Linked Incentive (PLI) scheme to boost manufacturing in India while encouraging the Atmanirbhar policy.
There has been a thrust on the development of Multi-Modal Logistics Parks (MMLPs) in the past few years to boost multi-modality and integration of logistics services in the country.
Issues such as regulatory overlap between multiple agencies for MMLP development, acquisition of land for the construction of the infrastructure among others have been impediments to the development process. Delineation of a dedicated land bank for logistics facilities could be considered across all states to streamline and speed up the land acquisition process.
There is a need to boost private sector participation in logistics infrastructure creation. The focus should also be on developing and operating common user terminals with the government playing a facilitative role for easy access to land, providing road/rail connectivity to the facility, and supporting infrastructure in terms of water, electricity, and fuel.
The availability and adequacy of storage infrastructure across different commodity groups, especially for industrial goods, is a constraint in the country. Also, the lack of minimum quality standards prescribed by a government agency has led to the mushrooming of facilities across the country with sub-optimal utilisation.