Air pollution measures in Delhi NCR hit construction projects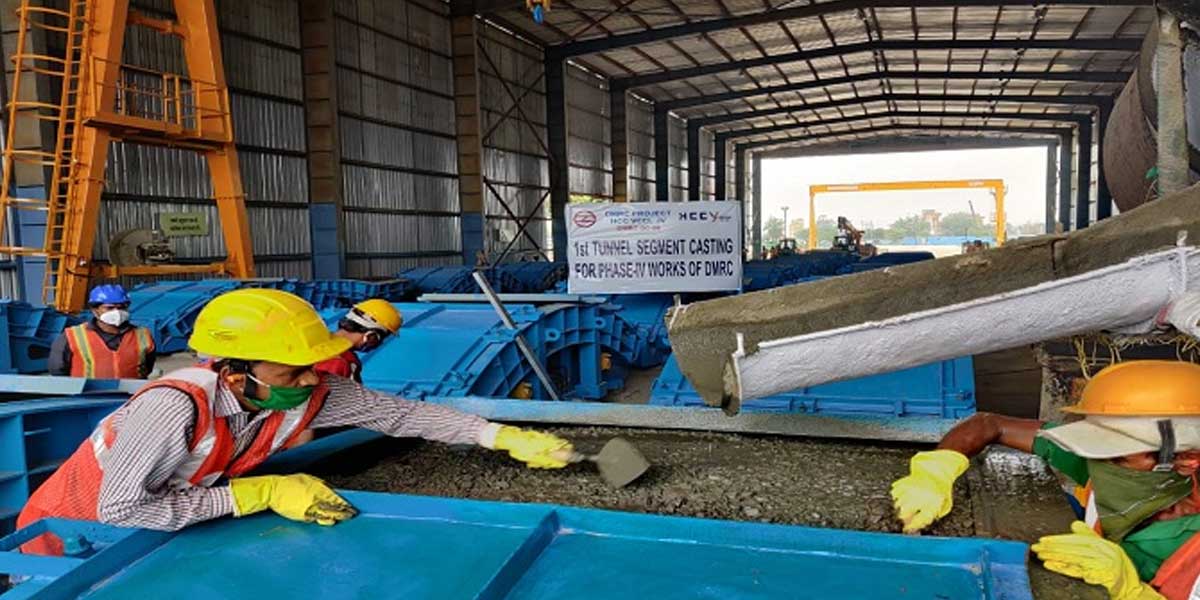 Air pollution measures in Delhi NCR hit construction projects
Many construction projects in Delhi will suffer a blowback, after the implementation of measures under the Graded Response Action Plan due to critical air pollutants persisting at 'Severe+' levels in the state. With the enforcement of GRAP in NCR with immediate effect from Tuesday, work carried out by Delhi Metro Rail Corporation, Delhi Government and many other projects are likely to be hindered.
After the GRAP protocols were enforced, officers of the DMRC had stated that they would follow the required measures to control the pollution levels. As per a DMRC official, the construction work has been stalled for six metro construction sites: Aerocity-Tughlaqabad, Janakpuri West-RK Ashram Marg and Majlis Park-Maujpur. These stretches are part of the three approved corridors from the Phase IV project.
Among the current projects of the Delhi Government, some are guaranteed to be delayed as per the construction ban due to GRAP. They are the underpass projects and the Pragati Maidan tunnel by the Public Works Department, Barapullah Phase III, Chandni Chowk redevelopment, Ashram underpass, rework on the nine major city roads, and the new Lok Nayak Hospital block construction that was recently initiated by Chief Minister Arvind Kejriwal.
Projects related to the municipal corporation development that may be affected due to GRAP are the new waste management plants in Burari and Ghoda-Gujran, railway overbridge construction in Sultanpuri, and multilevel parking structures in Karol Bagh and Idgah. Apart from these, the mega shopping complex at Gandhi Maidan near Chandni Chowk by the North Delhi Municipal Corporation will be running behind the designated deadline. Work being done by the South Delhi Municipal Corporation on the automated parking lot towers in Lajpat Nagar and Adhchini will most likely be affected as well.
Officers of the Delhi Metro Rail Corporation (DMRC) acknowledged that they have been following strict pollution control measures since October for all six metro construction sites. They had focused mainly on keeping a check on the continuous dust pollution. As a result, wind barricades have been installed that are about six metres high, among other measures, to prevent dust from escaping. As further preventive measures, wheel washing facilities have been put up at the exit gate to avoid soil or muck being deposited on the road from the construction sites.
DMRC has announced that it will also use a nozzle-based mist system as well as water sprinkling to keep the dust emitted from the work sites under control. Water will be sprayed to subdue dust when digging up soil or during demolition. As further precautionary measures, sand, soil, debris, and all dust prone equipment found on these construction sites will be fully covered.
Senior officials of the DMRC's environment department have taken charge of teams to conduct inspection drives at construction sites to ensure that pollution control measures are being taken. One of the officials had said that the team is keeping the quality of air in mind and that DMRC will be focusing on taken up signalling works, electrical works, and more that are non-polluting.