Xander acquires 1 mn sq ft logistics space worth over Rs 400 cr in TN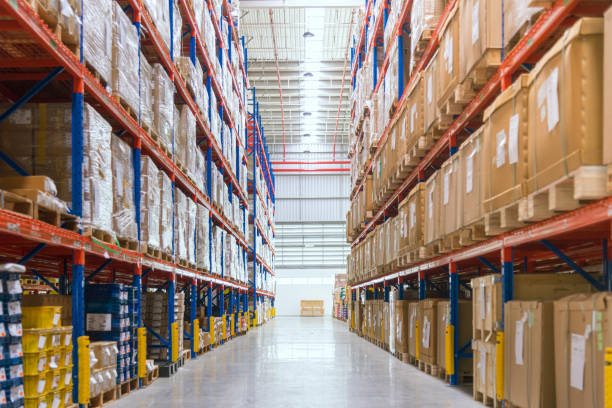 Xander acquires 1 mn sq ft logistics space worth over Rs 400 cr in TN
20 Aug 2021 CW Team
A private equity real estate arm of The Xander Group Inc, Xander Investment Management, told the media that it had acquired one million sq ft additional warehousing space in the Free Trade and Warehousing Zone (FTWZ) at Sriperumbudur in Tamil Nadu.
According to the sources, the value of the acquisition is about Rs 400 crore to Rs 500 crore.
Xander Group already has one million sq ft of logistics space in FTWZ. This acquisition is a part of its $250 million industrial platforms, which will double its ownership in the park.
The company has the first FTWZ in India and recently has been approved as a multi-sector special economic zone (SEZ). It offers Grade-A warehousing and industrial facilities to operators and manufacturers across the globe.
The new occupiers are DHL, Kerry Indev, DB Schenker, TVS Supply Chain and Seaways Supply Chain.
The spokesperson of Xander said that the company's expansion in FTWZ is because of strong tenant performance and demand from existing and new occupiers. The new units will push logistics and manufacturing sectors in the region with rapid economic development in Tamil Nadu.
Chennai-Bengaluru Industrial Corridor (CBIC) is where the FTWZ is located. It connects Chennai, Ennore and Kamarajar Ports, which contains 20% of the country's traffic. The place is near the industrial zones, which are home to electronics and automobiles, Oragadam, Tiruvallur, Maraimalai Nagar and Kanchipuram.
Xander has been increasing its warehousing platform. It also acquired 31 acres of logistics space in Bagnan, West Bengal, this year, which was its first investment in warehousing in eastern India. In this year, the company leased nearly 1.1 million sq ft of warehousing space to e-commerce companies, including Amazon India and Flipkart in Bhiwandi, Maharashtra.
---
Also read: Welspun logistics subsidiary to invest Rs 2,000 cr in warehousing
Also read: Avigna leases one million sq ft industrial warehouse in Tamil Nadu