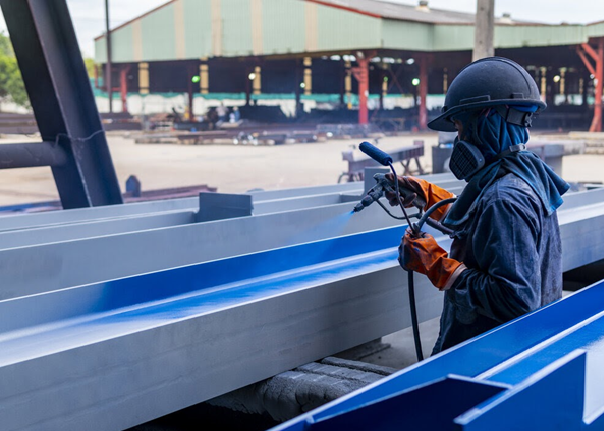 Global construction coatings market to boom by 2027
Recent research "Changing Construction Practices Transforming the Global Construction Coatings Market, 2020" by California-based business consulting firm Frost and Sullivan found a divide in the competitive environment of the sector between regional companies and large market participants, that are engaging increasingly in acquisitions and mergers, and joint ventures among themselves.
Larger coating companies have established long-term relationships with their key customers. However, for many coatings manufacturers, presently there is reliability on third-party distributors. These companies have recognised the need for increased direct customer interaction, and there is an expectation for improvement among the customers and supply networks in the coming three to five years. The market expects to increase from $13.37 billion in 2020 to $18.15 billion by 2027 at a 4.5% compound annual growth rate (CAGR). 
However, the report says demand for the construction sector has been deeply affected due to the outbreak of Covid-19 pandemic. The largest market for construction coatings in Asia-Pacific with growth potential in China for nearly all types of products. The need for infrastructure improvement is the need for the hour due to increasing economic development and migration of people to urban areas. Currently, the region has witnessed a rise in construction activity of residential, commercial and industrial sectors. 
Frost & Sullivan's Christeena Thomas suggested that the total construction spending in the US is not suspected of returning to its pre-pandemic levels till 2022. In this, the construction of retail shops, amusement parks or recreation centres, and hotels are most likely to be affected. Increase in demand for new construction is expected due to the development of transportation, data centres, public safety, and healthcare services. 
The growth of the market depends on the execution of new construction projects and repainting of existing buildings. Additionally, due to regulatory pressures, consumers are switching to powder or waterborne coating for lower VOC emissions and durability. 
To increase revenue opportunities, they must focus on tailored products for prefabricated construction to drive demand for high-solid solvent as well as powder coatings for all substrate materials. Additionally, they must improve capabilities such as research and development to source raw materials locally. Relationships with local manufacturers will improve their reach in the market. Lastly, investing in durable and waterborne coatings can bring environmental sustainability.