ACC: Tallest temple in Asia fortified with concrete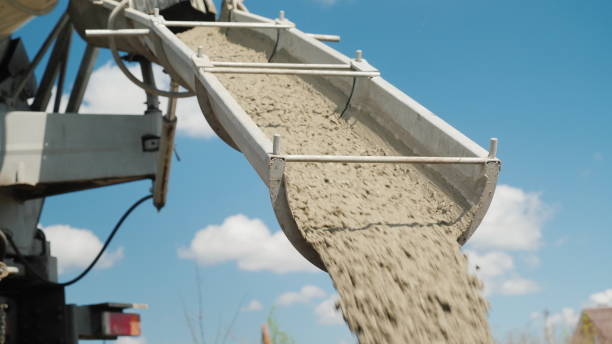 ACC: Tallest temple in Asia fortified with concrete
Jun 04 2021,03:06 PM CW Team
Associated Cement Companies (ACC), one of the country's leading cement and ready-mix concrete producers, has delivered ready mixed concrete (RMX) products for the construction of Asia's tallest temple, Shri Krishna Temple in Kurukshetra, Haryana.
Once completed, this landmark project will reach a height of 74 m (243 ft). For this project, the ACC RMX team created a high-quality mix that could be pumped vertically to a height of 74 m. RMX was transported 83 km in its wet form, and a total of more than 100 cubic metres of RMX was delivered to the Ashram Trust for temple construction.
Sridhar Balakrishnan, Chief Executive Officer and Managing Director of ACC Ltd stated that ACC has been a pioneer in RMX, which has helped redefine construction quality.
He stated that being a part of a landmark project increases their potential to supply cutting-edge construction solutions and accelerate value development by designing a specific mix best suited for the structure.
The use of RMX, which is produced using computer-controlled processes, is an environmentally beneficial approach that assures a cleaner workplace and less disruption to the environment.
This makes it even more useful in congested cities and sensitive areas. While it provides greater efficacy, it also provides customer convenience because it can be transported in a ready-to-use, freshly mixed state and customised to suit various applications.
Throughout its illustrious eight-decade history, ACC has played a key role in the development of several major infrastructure projects in India. It has used its knowledge and technical expertise to construct solid and long-lasting structures.
ACC has also worked on notable projects such as the Bhakra Nangal Dam in Mumbai, Maharashtra, the JJ Flyover in Mumbai, Maharashtra, the Sainj Hydroelectric Power Project in Himachal Pradesh, and the Qazigund-Banihal tunnel in Jammu and Kashmir.
ACC RMX made a significant contribution to India's rapid progress in urban transportation. The company has even supplied its high-quality concrete for metro projects in cities such as Bengaluru, Chennai, Delhi, Mumbai, and Nagpur, reducing travel time and improving the quality of life in these areas.
---
Also read: ACC LTD
Also read: Construction World's fastest growing cement companies in India - 2020