Cement firms to pump Rs 1,700 cr for waste heat recovery system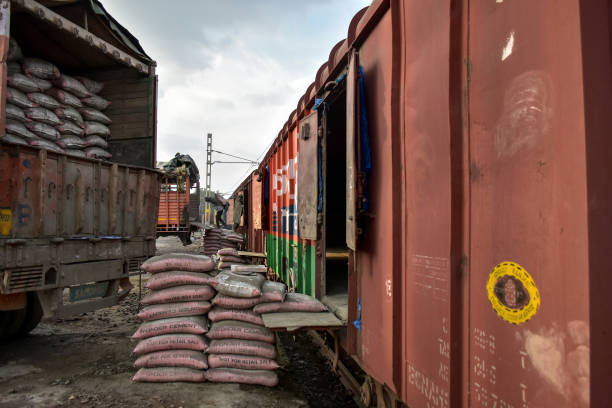 Cement firms to pump Rs 1,700 cr for waste heat recovery system
02 Sep 2021 CW Team
According to a report from Investment Information and Credit Rating Agency (ICRA), major cement firms are likely to invest up to Rs 1,700 crore over two fiscal years, ending in March 2022, to set up 175 MW of waste heat recovery system (WHRS) capacities to reduce power costs.
The total cost of the 175 MW WHRS system for FY21 and FY22 will be Rs 1,400 to 1,700 crore, with each MW WHRS requiring an investment of up to Rs 8 to 10 crore.
Domestic cement companies have been investing in alternative or renewable energy sources in recent years, replacing known sources such as coal and thermal power generation, according to the agency, which has provided the players with multiple benefits in addition to reducing their carbon footprint.
The use of renewable energy sources such as solar, wind, and WHRS has been growing in popularity, with the latter emerging as one of the cheapest sources of power generation due to its low input costs.
Cement production is an energy-intensive process, with power and fuel accounting for 25-28% of a cement company's total costs. Shree Cement, UltraTech Cement, Nuvoco Vistas Corporation, Birla Corporation, JK Cement, JK Lakshmi, Dalmia Bharat, The Ramco Cements, ACC, and Ambuja Cement had installed WHRS capacities of 520 MW as of the end of FY21, according to the agency, which contributes around 16% of their total power requirement.
The significant increase in fuel costs, such as coal and pet coke, in recent quarters will put pressure on operating margins in FY22, according to ICRA, who added that cement companies with renewable and WHRS capacities are likely to be better able to withstand the margin pressure.
They also face a high environmental risk due to the costs of complying with air and carbon regulations and are taking steps to reduce this risk by increasing renewable and WHRS capacity.
---
Also read: Dalmia Cement signs MoUs with Jharkhand to invest 758 cr in the state
Also read: UltraTech plans $875 mn investment as a part of growth plan
You have 2 FREE Article(s) left
Access Unlimited Content with

Subscription