Cement offtake dropped 25% in April-June: ICRA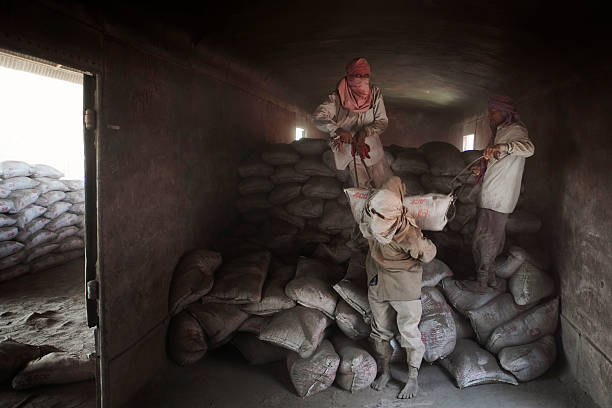 Cement offtake dropped 25% in April-June: ICRA
Jun 16 2021,04:06 PM CW Team
The second wave of Covid 19 adversely affected the domestic cement sale in the April-June quarter, decreasing 25% on a quarter on the quarter (QoQ) basis but pent-up demand is anticipated to drive the volumes commencing the July-September quarter, as per an ICRA report.
On Monday, rating agency ICRA told the media that in April 2021, when the second wave was on the rise, the domestic production had dropped 35% month on month in April 2021 and was 4% lower in comparison to the pre-pandemic April 2019.
This time the rural areas have also been affected in the second wave, unlike last year when it was limited to mainly the urban areas.The recovery in the rural areas is anticipated to be gradual, said ICRA.
But, it also added that the overall pent-up demand is expected to push the offtake once lockdowns are relaxed.
According to Anupama Reddy, ICRA AVP and Sector Head, the cement firms have initiated price hikes by an average of 5% year over year in April 2021.
This hike is driven by the rise in the input expenses, primarily fuel and power costs and freight costs over the past few months.
Additionally, she said that while the cement prices are expected to considerably sustain in the near term, the higher input costs, because of the rising crude oil costs and under absorption of overheads are likely to lead to a moderation of EBITDA per mt to about Rs 1,200 per mt in Q1 FY22, lower by 20% year over year and 6 to 7 % quarter over quarter.
In FY21, which ended on March 31, sales have already been adversely affected leading to the sharpest de-growth over the last ten years. Domestic cement production dropped by 12% to 294 million mt.
A striking impact on production was observed in Q1 FY21 with a production decrease of 38.3 % year over year owing to the adverse effect of the lockdown imposed in the country with the construction workers coming to a pause, mainly in April 2020, it said.
While in the January-March quarter of FY21 cement firms observed a boost in sales volumes by 23% year over year to 73 mt.
---
Also read: Cement prices in May stay firm despite Covid-19 disruptions
Also read: Cement demand may surpass 340 mt in FY22: ICRA
Opinion Poll
Question : How can India stem inflationary trends likely from the currently all-time-high steel prices?