Cement industry to witness improved demand from July 2021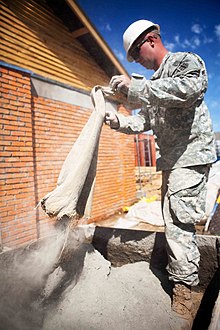 Cement industry to witness improved demand from July 2021
29 Jun 2021 CW Team
According to CARE Ratings, the demand for cement will improve in a calibrated manner from July 2021 onwards. CARE Rating states that a double-digit cement volume growth seems unlikely at present for FY22, considering the uncertainty for the constantly evolving covid situation in the country. However, it also states that the profitability for cement players expects to remain healthy during FY22, considering the factors such as expected higher volumes and continuing pricing power enjoyed by cement companies which are likely to balance the cost pressures considerably. In terms of debt, most of the cement companies will be seen to continue their focus on strengthening their balance sheet during FY22. Moreover, the report says that profits for FY22 will remain moderate due to increasing input costs for pet coke, diesel, coal, and packing materials.
Today, the economic conditions of our country remain volatile. Considering this into account, the unlocking process that was earlier predicted for May 2021, has now been pushed to July 2021.This has affected the overall demand for cement for Q1FY22. The second wave came with a lot of uncertainties and shattered the overall demand during the last quarter of FY21. On the one hand, we see that the supply constraints are low because of the reopening of operations for the cement manufacturing companies; however, with a higher rate of infection in the rural areas, the demand for cement from rural areas has weakened.
CARE Ratings expects that for FY22, the domestic cement production may grow by around 4% to 7% y-o-y after two consecutive years of de-growth against the initial estimate of 11% to 14%. Demand for cement will directly depend on factors like the government's push and spending towards infrastructure creation and development, pent-up urban demand, and continuing rural demand. However, the severity of ongoing pandemic will have a direct impact on the timelines for demand revival for the cement industry.
Looking at Q1FY21, which was severely hit by the pandemic, the industry witnessed a swift recovery wherein domestic cement production reached 88% of pre-Covid levels (88% of Q2FY20), states CARE Rating report. It further reports that during Q2FY21 and for Q3FY21, production was 96% of the corresponding period the previous year. Monthly domestic cement reached pre-Covid levels during March 2021 and was approximating to March 2019 levels. Overall, the domestic cement production has fallen by 12% during FY21 as compared to FY20 as against the initial estimate of de-growth of 25% to 30% made in April 2020.
For FY22, CARE Ratings estimates its entire portfolio of investment-grade cement companies will report stable performance with the aggregate rated debt of around Rs 23,964 cr. Most cement companies will be focusing on strengthening their balance sheets. However, it also states that the profitability for cement players is expected to remain moderate during FY22, due to increasing input costs especially for pet coke, diesel, coal, and packing materials. Furthermore, CARE Rating also states that the liquidity for a majority of the CARE-rated investment grade portfolio is likely to remain strong or adequate in FY 2022.
Some of the key drivers identified by CARE Rating are-
Positives
Increased capital outlay towards infrastructure creation by 26% to Rs 5.54 lakh cr.
Enhanced outlay of Rs118,101 crore for MoRTH of which Rs 108,230 cr is for capital.
Central Counterpart Funding to various metros aggregating to Rs 88,059 cr.
Proposals to further incentivise and boost affordable housing.
Pent up urban demand and continuing rural demand.
Negatives
Slow pick up of demand with ongoing Covid II
Increase in input costs
Excess capacities