BPCL divestment bidding to become competitive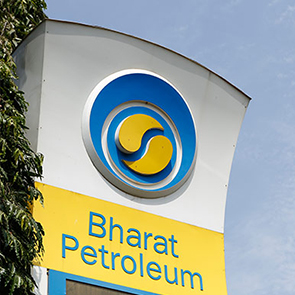 BPCL divestment bidding to become competitive
The focus on the divestment of the Bharat Petroleum Corporation Limited (BPCL), which has long been on the radar of investors, is now expected to sharpen further, as the market attempts to evaluate potential bidders to the body. Besides Vedanta, media reports now hint at other private equity investors of considerable repute who are also expressing an active interest in acquiring the government's stakes. This, in turn, is expected to bolster the competition and attract additional interest in the development.
Among the interested factions, Apollo Global Management, and I Squared Capital promoted Think Gas has been reported to be in the bidding-race. The interest exhibited by these global investment management firms is an indication of the stellar response that the bidding process has been receiving thus far. Subsequently, this bolster hopes for improved valuations as well.
Analysts at Emkay Global expect the participation of marquee private equity entities such as I Squared and Apollo, who already possess experience in the energy sector, to considerably fire up the competition. The BPCL possesses an extensive retail network and immense refining capacities, while its hydrocarbon exploration and production (E&P) assets continue to attract those global players who are eager to grab their share of the Indian fuel market.
Macquarie India stated that besides the BPCL's 17,000 fuel retail stations, its gas stakes also form a major point of attraction for acquirers all across the globe. The disinvestment process of BPCL is presently at the stage of bid evaluation. Even though asset price discovery will occur post the completion of the bidding process, analysts project the share price to touch Rs 500 or above because both upstream and downstream assets form a part of the overall deal. Besides valuations, BPCL's privatisation is also expected to aid the company in improving its cash flow generation through capital reallocation, efficiency, and lower cost leverage, according to analysts.
Also read: BPCL privatisation gets three bids
BPCL disinvestment may see PSU participation
Opinion Poll
Question : As we enter FY 2021-22, a report estimates a 11% GDP growth. What is the most critical investment the construction and infrastructure sector needs to make this year?