Petroleum regulator nods 33,764 km natural gas pipeline network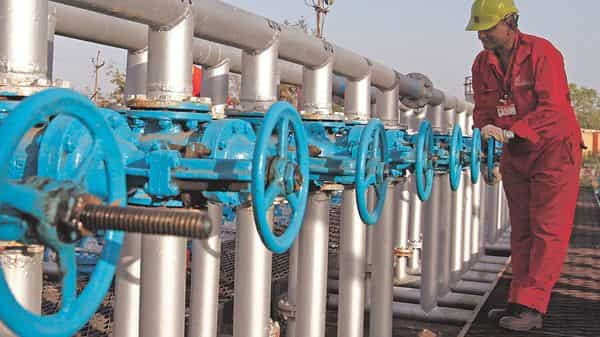 Petroleum regulator nods 33,764 km natural gas pipeline network
27 Jul 2021 CW Team
Petroleum and Natural Gas Regulatory Board (PNGRB) has authorised a 33,764 Km natural gas pipeline network intending to create a national gas grid and increase the availability of natural gas across the country.
As per the provision of the regulations, the authorised Natural Gas pipeline entity is entitled to lay spur lines.
As much as 19,998 km of natural gas pipelines are operational, and 15,369 km of natural gas pipelines are under construction. The present and forthcoming pipelines will form the national gas grid base in the country. However, expansion of pipeline infrastructure is a constant work based on gas demand assessment of different areas.
The government has decided to develop City Gas Distribution (CGD) networks that support the availability and accessibility of natural gas in the form of Piped Natural Gas (PNG) to households, industrial uses, and Compressed Natural Gas (CNG) for transportation purposes.
As per the PNGRB Act, 2006, PNGRB awards authorisation to the entities for forming of CGD network in geographical areas (GAs).
On 2 December 2020, PNGRB granted authorisation to Indian Gas Exchange Ltd (IGX) to set up and operate a gas exchange to promote and sustain efficient gas trading in the country.
Furthermore, on 23 November 2020, PNGRB has notified unified tariff regulations by way of Petroleum and Natural Gas Regulatory Board second amendment Regulations, 2020 to make natural gas affordable in far-flung areas.
PNGRB has allowed any entity to establish and operate liquefied natural gas (LNG) Stations in any GA for dispensing LNG in a liquid state, only to the transport sector to reduce fuel emissions, further promoting the usage of cleaner fuels.
PNGRB has notified guiding principles for declaring city or local natural gas distribution networks as a common carrier to provide non-discriminatory open access to third-party entities and to increase competition in CGD areas.
---
Also read: Bengal now a part of national gas grid