Higher module prices increase cost of large scale rooftop solar in Q1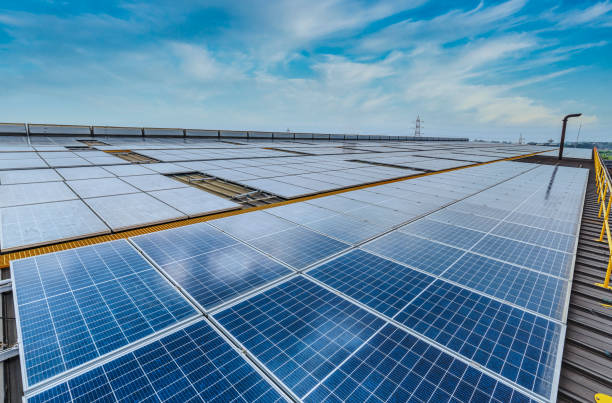 Higher module prices increase cost of large scale rooftop solar in Q1
01 Jun 2021 CW Team
According to Mercom's recently released Q1 2021 India Solar Market Update, the average price of large-scale solar projects in Q1 2021 was about Rs 36.6 million per MW.
The cost rose by 5% as compared to the same period last year, with around Rs 35 million per MW and a 4% rise from the previous quarter (Q4 2020) when the price was around Rs 35.3 million per MW.
Due to the increasing module costs and raw material prices like iron, copper, aluminium, and steel, large-scale solar project prices increased by 4% quarter-over-quarter (Q-o-Q). The cost of raw materials has increased since Q1 2021.
The shortage of availability has affected the overall system cost. Freight charges are elevated all across the globe, and the lack of shipping containers is also widespread.
The average cost per MW for rooftop solar installations was about Rs 38 million per MW, up 3% from the same period last year when costs reached Rs 36.9 million per MW. The average expense for establishing rooftop solar systems was Rs 36.6 million per MW in the previous quarter, up approximately 4% Q-o-Q.
Keeping aside the rise in the average selling price (ASPs) of modules, an increase in mounting structure prices also added to higher system costs. The hike in raw material costs, including aluminium and steel, has led to mounting structure costs moving up prominently.
Even with the increase in cost, it makes perfect economic sense for industries to approve rooftop solar, as grid tariffs are sometimes up to 40% more costly compared to rooftop solar.
As per the report, for the first time in five years, module prices have surged for four quarters in a row. Module prices are anticipated to remain raised this year as component scarcity, and logistical matters are expected to take six to nine months to resolve.
The Q1 2021 India Solar Market Update has recognised a rise in demand for rooftop solar, particularly from the industries that see solar as the best alternative for decreasing their operating costs. The pandemic has provoked numerous industries to go solar. Although opportunities are overflowing, installers encounter a dilemma as module acquirement has been a challenging affair with rising costs.
In Q1 2021, large-scale solar projects totalling 1,749 MW, higher by 43% Q-o-Q, and 307 MW, were added in rooftop solar installations, an 8% increase from the last quarter.
---
Also read: IREDA floats tender for solar manufacturing modules under PLI scheme
Also read: World Bank to offer $648 mn to India for rooftop solar
You have 2 FREE Article(s) left
Access Unlimited Content with

Subscription