Debris to "zero-waste" homes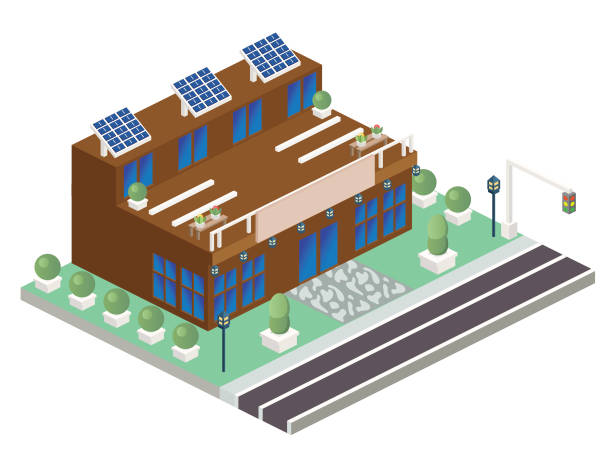 Debris to "zero-waste" homes
Jan 28 2021,09:01 AM CW Team
A man from Karnataka is addressing the environmental issue of carbon emissions from cement. Since 2005, Rajesh Kumar Jain, a Mysuru-based architect, has been taking concrete steps to reduce carbon footprint.
Through his venture, "Regional Low Energy Environment-Friendly'' (RLEEF), Jain uses cement from construction debris to build sustainable and zero waste infrastructure. Jain says he has built around 175 houses using this debris, including his office, which is made entirely of waste material that had been dumped in isolated parts of the city, or on riverbeds.
Cement is responsible for almost 8% of the carbon emissions on the planet. Its impact on the environment is ignored for large profits.
Jain collects debris and processes it manually into fine granules with the help of labourers. The method involves identifying the strength and quality of the material. Depending on the usage, the waste is used to make tiles, walls or the foundation. All the buildings constructed in such a manner have rainwater harvesting structures, solar power plants, and kitchen wastewater treatment.
The building is designed in a manner that requires no air conditioning or ceiling fans during summers. Explaining the approach, Jain said that the recommended buildings usually have a cylindrical water tank, light roof with micro-concrete slabs, jaali clay blocks used as parapets, tile cladding blocks and kadappa stone. The walls are built by interlocking stabilised earth blocks in an arched form. The windows and doors are reused from previous construction debris as well.
The architect says that soil excavated from the construction site is used for making bricks. Jain said rectangular rooms are preferable over square-shaped rooms because they consume less steel and concrete.
To further reduce construction cost, Jain recommended introducing skylights to allow more ventilation and natural light inside the building.
---
4th Indian Cement Review Conference 2021
17-18 March
---
Jain added that various interventions occur at every level, from the foundation to the actual construction, to evade plastering costs by using alternative material like stones instead of steel and concrete.
The rubble from construction waste that is used to make walls is water-resistant, economical, sustainable and reduces heat transfer. This eliminates the need to use natural resources like soil, stone from quarries. Additionally, it reduces the cost of transport and logistics for the material. This further reduces carbon footprint, added Jain.
To create awareness, Jain with support from Mysore city corporation has prepared a booklet called "Green Home Guide", containing information about eco-friendly alternative materials and technologies possible to be used as various building components.
However, despite using construction debris, building the house still costs the same as constructed from conventional methods. To make the concept economically viable, Jain has already initiated steps as per the requirement.