Haryana discom regulatory issues charges and caps on RE banking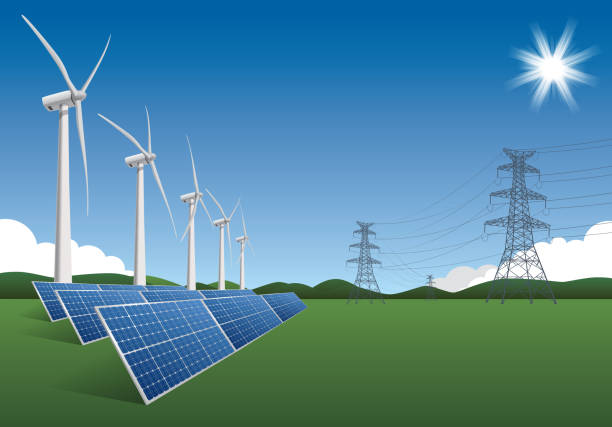 Haryana discom regulatory issues charges and caps on RE banking
11 May 2021 CW Team
Haryana Electricity Regulatory Commission (HERC) has issued a regulation for imposing a tariff on renewables, renewable purchase obligation (RPO), and renewable energy certificate (REC) for the fiscal year 2021-22 to 2024-25.
The effects of these regulations will be on the 2 MW capacity grid-connected renewable projects where tariffs are laid down by the Commission. The tariff for these projects is determined about six months in advance at the beginning of each FY based on petitions.
The commission cited that it may be difficult for the distribution companies (discoms) to meet the RPO level expectations defined by the Ministry of Power (MoP).
Even in the current scenario, the committed entities face difficulties in complying with the existing RPO obligations, especially in the limited renewable energy plants in the state, surplus power scenario, and system limitations in absorbing alternate renewable energy.
In response to this situation, RPO has remained as per the earlier 2017 regulations -- 8% for solar and 3% for non-solar for FY 2021-22. The same has been raised to 9% and 10% for solar, while it was raised to 5% and 6% for non-solar FY 2022-23 and FY 2023-24, respectively.
The commission has also declared that the RPO level for the coming years will only be decided after observing the position of RPO approval of the following entities and availability of renewable power and trading in REC up to FY24.
The target of RPO is to boost consumption of green power to gradually replace the depleting fossil fuel to slowly prevent harmful effects of power generation. Consequently, the Commission has set a minimum RPO percentage that an obligated entity is expected to meet with no cap.
HERC predicted that hydropower purchase obligation (HPO) percentage would go down to 0% in FY 22 and 0.35% in FY 23 later going up to 2.82% in FY30. Nevertheless, HERC stated that meeting HPO obligations should not be considered a compulsion.
Banking of renewable power up to a total capacity of 100 MW is allowed by discoms with charges of Rs 1.50 per kWh imposed.
The commission will look into the prerequisites of funding after reflecting on the financial impact on the discoms. The banked energy raised must be used within the fiscal year, after which it will be ceased. The power can be withdrawn at any time except during rush hours of the day and from May to September.
Open access consumers and generators are also asked to pay Rs 1.50 per kWh as safety charges for injecting or withdrawing solar power to/from the grid. No discoms are responsible to pay for the non-utilised banked energy during the program, since it will be considered as dumped power and lapsed. All renewable energy projects are labelled as 'must run' projects except for biomass of capacity 10 MW and above.
---
Also read: Customs duty on solar imports from April 2022
Also read: Power ministry asks regulators to revise tariffs by April 1 each year