How far has India come in its journey towards energy-efficiency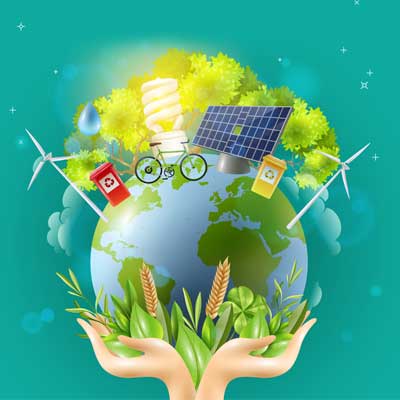 How far has India come in its journey towards energy-efficiency
26 Mar 2022 CW Team
Infrastructure and building construction is responsible for one-third of the overall global energy consumption and contributes around 15 per cent to the world's CO2 emissions, according to a report by IEA. With a population of 1.4 billion and counting, India's housing industry will have to add 400-600 million sq m of built space annually until 2030 to meet the rising demands – that is akin to adding space the size of Chicago city. As demand for buildings and infrastructure rises, the demand for energy rises as well – not just in materialising the living spaces but also in the form of energy-consumed and air conditioning supporting them.
Our country has made impressive headway in recent years towards affordable clean energy. From 2000 to 2018, about 700 million people received access to electricity. The government has been continually working towards encouraging the shift from biomass fuel in cooking – which has been identified as a significant contributor to indoor pollution – towards clean cooking both with LPG and solar power. India's other ambitious reforms include the decision to open the national oil and gas markets and allow private-sector investments in coal mining. These steps are vital in attaining energy efficiency and from the point of view of energy security.
From the construction point of view, the Energy Conservation Building Code (ECBC), first launched in 2007 and last revised in 2017, is estimated to help in achieving 50 per cent reduction in energy use by 2030 (ORF). Another promising initiative has been the Smart Cities Mission, first announced in 2015. Reports have shown that the completed projects have provided not just social and economical benefits, especially to the marginalised sectors of the society in the targeted areas, but also have some cities setting up good examples of driving sustainable and environmentally conscious development.
From a national point of view, the year 2021 saw India add a record of 1.7 GW of rooftop solar capacity, which is a 210 per cent increase compared to the year 2020 – the highest ever seen so far. Bureau of Energy Efficiency (BEE) reportedly saved 300 million tonne of CO2 through various schemes in the country last year. The same year, the nation has also achieved the NDC target of producing 40 per cent of its energy from the non-fossil sources, way ahead of the planned schedule.
The path towards carbon-zero and energy efficiency is not paved with government reforms alone. Projects like Auroville, one of the largest communities to use and promote renewable energy technologies; Shunya, the self sustaining net-zero energy home, TERI office building-cum-guest house and the airport and staff housing colony of Kargil, two energy-efficient and green buildings from two diverse climate zones, and more are some stellar examples of sustainably built energy-efficient structures undertaken by the construction community more as a responsibility than as an adoption of the by-laws. In fact, India ranks third globally with 146 buildings and spaces with a LEED certification. IGBC has over 7,000 projects registered with it while GRIHA counts over 2,000 projects. These numbers show that there is a significant amount of building projects and spaces that have prioritised energy efficiency and a promising sign that many more will continue to do so.
Climate change is a global problem and conservation of the environment is a social responsibility. The infrastructure sector has massive potential in accelerating our country's journey towards its net-zero goals – a fact that the real estate, construction and building design community has been taking seriously. The sector has played a huge role in shaping the growth of our economy and it stands to play a significant role in shaping the future as well. As the populace gears up today to celebrate the Earth Hour – by turning off all the non-essential lights to create awareness about Climate Change and show their solidarity – let us, as an industry, recognise the responsibility we all have on our shoulders, which is larger than a one-hour initiative, but more a 24 x 7 effort.