Hubballi airport to generate solar power for other airports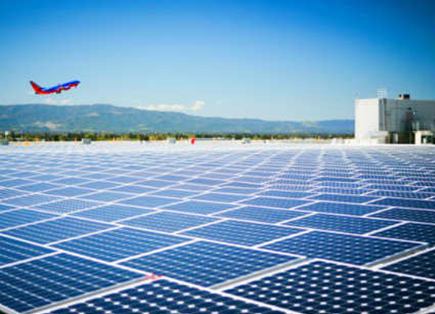 Hubballi airport to generate solar power for other airports
From March 2021, the Hubballi Domestic Airport would be footing the electric bills of all airports that are managed by the Airports Authority of India (AAI) located in Karnataka excluding Bengaluru and Mangaluru International Airports in the plan.
The airport would be generating 140 lakh units of electricity by March 2021 through an eight-megawatt grid that is ground-mounted. The grid is connected to a photovoltaic (PV) solar plant that will be installed. The power generated would be used for the high-tension grid of Karnataka Power Transmission Corporation Limited through a drive wheel system. Additionally, it will take credit of the electricity bill of airports based in Karnataka that is managed by AAI. Once the project is completed, the airport's external power supply would be lower than 85% annually.
The project is handed over to a Gujarat-based company called Madhav Infra Private Limited that would be executing the project at Rs 64 crore. As of now laying cables, establishing transformed and miscellaneous civil work has been completed. The remaining should be done by the end of March or early week of April.
Over 22,500 solar panels would be installed on nearly 24 acres of land. It is done so that the PV solar system manages to get maximum solar radiable throughout the year based on the orientation and titling of modules. It would help avoid shading and modules would be arranged in a row arrangement called string to ensure a higher system voltage. Moreover, a higher system voltage means lesser installation work and greater efficiency of the solar plant with the usage of cross-section cables in smaller sizes.
Currently, the combined power consumption of all airports based in Karnataka is close to 132 lakh units per year, and the Hubballi Airport would be generating approximately 140 lakh units.
Opinion Poll
Question : As we enter FY 2021-22, a report estimates a 11% GDP growth. What is the most critical investment the construction and infrastructure sector needs to make this year?