JSW Hydro Energy raises $707 mn via dollar green bonds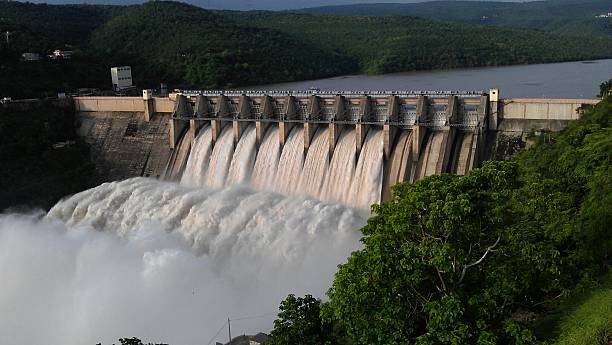 JSW Hydro Energy raises $707 mn via dollar green bonds
12 May 2021 CW Team
Private sector major power-producing Jindal South West Energy (JSW) subsidiary JSW Hydro Energy has raised Rs 52 billion through its green bond sale.
The company's board of director's encouraged the issue of the US dollar-denominated senior secured notes. Additionally, the pricing, security, and other terms of the notes have also been sanctioned.
The earnings from the sale will be used to pay the existing green project-related loans of the company.
According to the sources, merchant bankers are the first such issue of this financial year in which the largest green bonds are sold through the domestic issuer.
Singapore Exchange Securities Trading Ltd (SGX) will list the notes.
The maturity date of notes is 18 May 2023, and the settlement date is 18 of this month. The notes will accumulate an interest rate of 4.125% per annum from 18 of this month to 18 May 2023.
Deutsche Bank India was the prominent book runner and the green structuring agent of the issue.
The company told the media that the Regulation-S (Reg-S) bonds – denominated in U.S. dollars and sold to non-resident American investors – were eligible four times. This helped JSW Hydro Energy tighten the coupon from primary guidance of 4.5% to 4.125% over the U.S. treasury at closing.
The interest is paid on May 18 and November 18 semi-annually every year and the first payment will be done on 18 November 2021.
Enormous security will be formed after the settlement date across all JSW Hydro Energy's assets, power purchase agreements (PPAs), project accounts, and proceeds from the projects.
Prior to this month, JSW Renew Energy a subsidiary of JSW Future Energy inked a power purchase agreement ( PPA) with the Solar Energy Corporation of India Ltd (SECI) to generate blended wind projects of 540 MW.
JSW Energy Ltd a subsidiary of JSW Group is one of the prominent power generation companies in India. JSW Energy produces 4531 MW of power generation potential.
---
Also read: ReNew Power raises $585 mn through dollar green bonds