Li-ion battery production starts in Chennai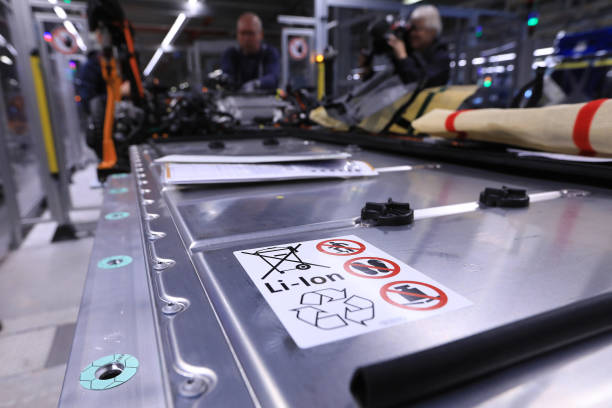 Li-ion battery production starts in Chennai
Feb 02 2021,10:02 AM Editorial Team
Grinntech, an investor-backed start-up Lithium-Ion battery manufacturer for electric vehicles (EVs) and energy storage systems, announced the inauguration of its larger manufacturing plant in Chennai.
The unit which is spread over a one-acre plot in Chennai's Ambattur Industrial Estate can produce 400 MWh per year of Lithium-Ion batteries suitable for two- and three-wheelers, light vehicles and farm tractors.
Grinntech had signed a memorandum of understanding (MoU) with the Tamil Nadu Government in October 2020, involving an investment of Rs 100 crore.
The facility will leverage the infrastructural and supply chain advantages of the company's strategic location.
---
4th Indian Cement Review Conference 2021
17-18 March
Make in Steel 2021
24 February
---
In addition to a wide range of batteries, the facility will also make Grinntech's proprietary battery management systems to address the anticipated growth of EVs in India.
Grinntech, an investor-backed start-up, originated at IIT Madras and specialises in Lithium-Ion batteries for EVs and energy storage systems.
Lithium-Ion (Li-ion) batteries are rechargeable batteries that provide portable electricity, powering electronic gadgets such as cell phones, laptops and tablets. Li-ion batteries are also used to supply energy to electric vehicles (EVs), medical equipment and power tools. In comparison to other high-quality rechargeable battery technologies, Li-ion batteries come with a number of advantages, both in terms of efficiency and environment-friendliness:
They bear the highest energy density among battery technology.

They can deliver large amounts of current for high-power applications.

They are relatively low-maintenance, and do not require scheduled cycles to maintain battery life.
They do not have toxic content such as cadmium, which makes them easily disposable.
Opinion Poll
Question : How can India stem inflationary trends likely from the currently all-time-high steel prices?