NIIF emerges as top bidder for Mahindra Susten's solar assets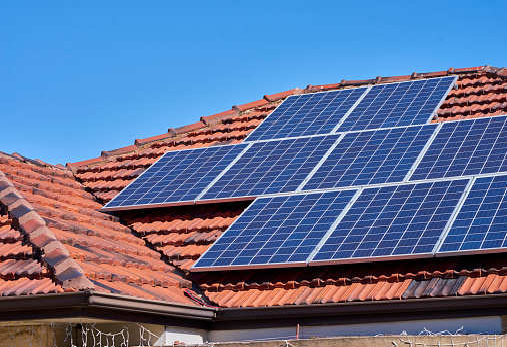 NIIF emerges as top bidder for Mahindra Susten's solar assets
The National Investment and Infrastructure Fund (NIIF) has been leading the bids to acquire Mahindra Susten's assets of about 617 MW, after outbidding global private equity Brookfield Asset Management and KKR, as reported by sources. Mahindra Susten is a solar energy EPC platform owned by the Mahindra Group.
The operational assets that are sold include a 337.5 MW Solar park based in Rewa, Madhya Pradesh as well as an 84.5 MW plant at Charanka in Gujarat.
Moreover, NIIF offered Rs 3,500 crore in enterprise along with an equity value of Rs 1,180 crore for assets.
It would be the first major acquisition by NIIF in the renewable energy space in case the deal materialises. Additionally, NIIT is an existing investor in CDC-owned Ayana Renewable Energy as well as Everstone Capital's Eversource.
The other funding groups for the bidding process were the Canada Pension Plan Investment Board (CPPIB), Actis as well as Edelweiss Infrastructure.
Mahindra Susten has built and sold solar power projects with a portfolio of 1.5GW. The business has been identified as non-core for Mahindra Group's portfolio and has been divesting its assets. It has also mandated Rothschild, an investment bank to assist in finding potential suitors. Mahindra had announced the sale of three solar projects to CLP India at the cost of Rs 340 crore, in February.
In the infrastructural space of India, renewable energy projects, as well as operating toll roads as a sector, have matured significantly concerning the returns and stable government policies.
In the last three years, since April 2017, India has attracted investments worth Rs 1.32 lakh crore in the renewable energy segment. He further added that there is growth in the segment hence long-term investors and global developers are seeking to build their portfolios. In India, investors are offered a return on equity of 12-15% in the renewable segment, which is greater than most global capitals.
Also read:Equity infusion worth Rs 6,000 crore into NIIF on cards
Opinion Poll
Question : How will the Union Budget 2021-22 impact EPC projects?