NTPC to instal warning systems for future projects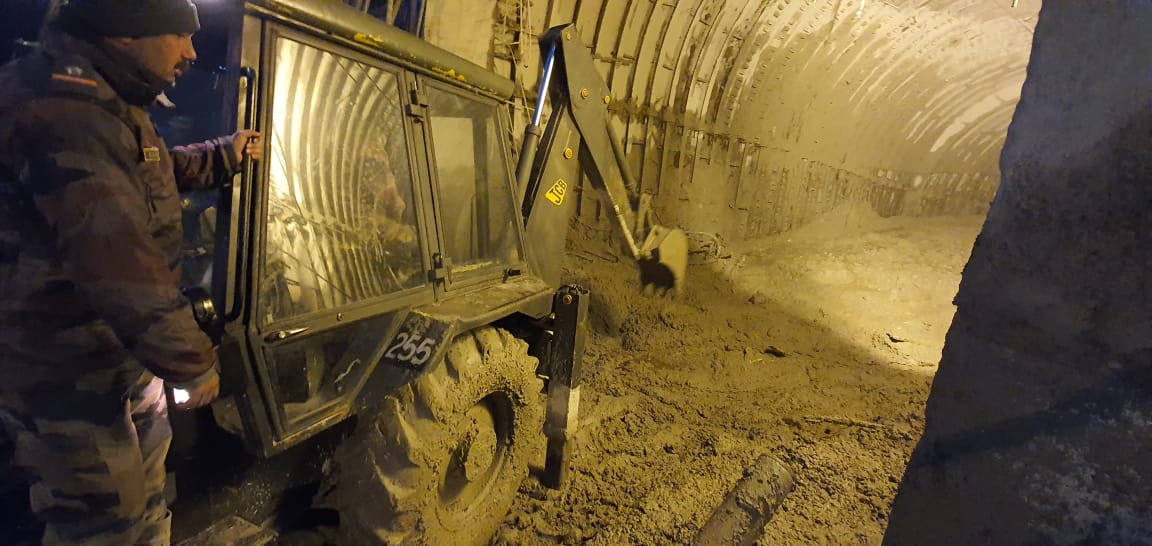 NTPC to instal warning systems for future projects
Feb 10 2021,11:02 AM Editorial Team
After four hydro projects suffered massive losses and more than 150 workers from the power projects went missing at Joshimath in Uttarakhand's Chamoli district on Sunday, the National Power Thermal Corporation (NTPC) has announced that it will instal warning systems as a precautionary measure for all projects in disaster-prone areas.
A team of NTPC, THDC and SJVNL officials will visit the project site to find the causes behind the damage observed in images captured by the Indian Space Research Organisation (ISRO).
Flash floods from what is variously suspected as a glacier burst or an avalanche led to large-scale devastation in the Joshimath region of the state, cutting off routes all the way to the China border. Thirty-two bodies have been recovered in the region, while over 170 people are still missing.
NTPC's Tapovan-Vishnugad project is estimated to have suffered a Rs 1,500 crore loss, and the announcement to instal warning systems comes after human and financial losses.
The Rishi Ganga project at Raini has reportedly been washed away entirely along with houses of locals as the water gushed down the mountain sides in a raging torrent. Finding more survivors at the Tapovan and Rishi Ganga power project sites seems less likely three days after the incident.
Excavators are working to remove the slush in the 2.5 km long Tapovan tunnel which is the centre of rescue activity. As we reported, 15 workers were rescued from the tunnel Monday evening.
Glacial lakes with the potential to cause flash floods have been on a rise in Uttarakhand said a 2005 inventory of glaciers and glacial lakes in the Himalayan region, documented by the Kathmandu-based International Centre for Integrated Mountain Development (ICIMOD) which had identified 127 glacial lakes in the region at the time.
Image: Hopes of finding more survivors are diminishing in the long Tapovan tunnel.
---
Also read: NTPC Tapovan project estimated to suffer massive losses
Also read: Four hydro projects damaged in Uttarakhand glacier burst