PLI scheme for solar PV to attract Rs 14k cr investment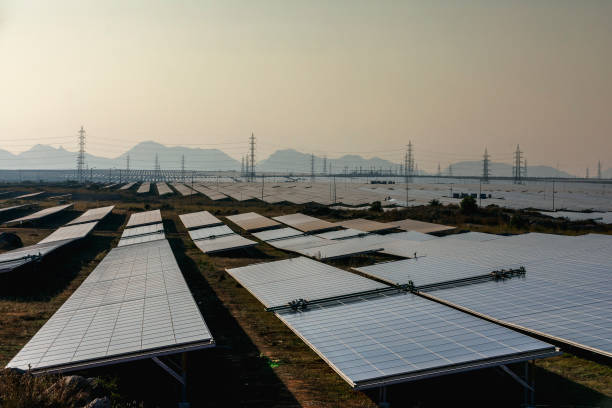 PLI scheme for solar PV to attract Rs 14k cr investment
The production-linked incentive (PLI) scheme for high efficiency solar photovoltaic (PV) modules will lead to investments of over Rs 14,000 crore to create a manufacturing capacity of 10,000 MW. As per the PLI outlay, the government will commit to invest Rs 4,500 crore with an intention to boost domestic manufacturing and help enhance demand in such components as EVA, solar glass, backsheet, and junction boxes.
Addressing a webinar on Budget announcements, Prime Minister Narendra Modi said there is a need for reforms that can enable better last-mile connectivity that, in turn, will unlock better reach in installations.
The performance linked incentive (PLI) scheme was introduced by the central government in March last year to boost domestic manufacturing and cut down on import bills. The scheme aims to give companies incentives on incremental sales from products manufactured in domestic units. Apart from inviting foreign companies to India, the scheme also aims to encourage local companies to set up or expand existing manufacturing units.
---
Make in Steel 2021
24 February
4th Indian Cement Review Conference 2021
17-18 March
---
The government is currently looking at a solution for problems related to the financial health of the distribution companies. The Centre is ready to reduce barriers and free the segment from licenses.
Prime Minister Narendra Modi said on Thursday that a policy and a regulatory framework related to distribution companies (discoms) are in the works.

Modi said the Centre is currently looking for solutions to address problems related to electricity supply and the distribution network throughout the country.
During the Budget 2021 session, Finance minister Nirmala Sitharaman had announced that a framework would be put in place to give electricity consumers alternatives to choose from among more than one distribution company. As we have reported, a boost to the PLIs has been in the works for the solar industry with Atmanirbhar.
Image: In November, the government set aside an outlay of Rs 4,500 crore under the PLI scheme for the solar industry.
---
Also read: A whole new chapter in public funding
Also read: Moving out of China? India among best alternatives
Opinion Poll
Question : How will the Union Budget 2021-22 impact EPC projects?